Mandelson puts reassuring arm around small firms
Hopes to give 'backbone of economy' government leg-up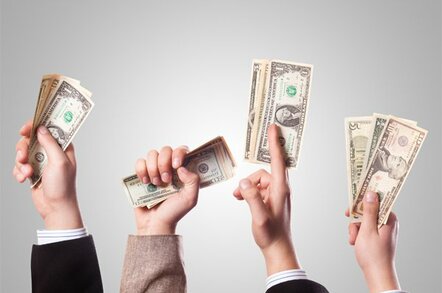 Comeback kid Lord Peter Mandelson will tell MPs later today that he is attempting to speed up the release of £1bn of European Investment Bank money for small businesses.
The government has also pledged to pay small businesses within 10 days by working closely with NHS trusts in England, local authorities and other public sector employers.
It said that regional agencies that spend around £750m annually, today have signed up to this target.
Mandelson, who is the newly appointed biz secretary, is also expected to ask banks to go easy on beleaguered firms.
"Small businesses are the backbone of our economy. We know they are worried about what is happening – and we know we must do all we can to help them through these difficult times," he said.
"Our builders, traders and manufacturers need steady cashflow to remain resilient. This is why we in government have agreed to pay our suppliers as soon as possible – and our target is less than ten days.
"We are looking at other ways the government can help and give the lead.
"Smaller companies need to be able to borrow if they are going to survive and thrive when we see the economy improve."
Unsurprisingly, the Federation of Small Businesses (FSB) welcomed the move.
"Increased regulation can impact the growth potential of small businesses so a postponement of changes to flexible working will provide respite for businesses," said FSB national chairman John Wright.
"We are also pleased with the government's proposal to pay bills to small businesses within ten days. To this end we have also written to local authorities urging them to undertake similar measures and to pay their small business suppliers as early as possible."
The FSB also urged the government to listen to the Tory leader David Cameron's demands for a six month VAT holiday for small firms, a postponement in the increase of the small companies tax rate, and a one pence cut in National Insurance Contributions (NICs) for firms with under four employees, to help shore up funds.
The Professional Contractors Group, which represents many IT freelancer in the UK, agreed with Cameron's call for emergency tax cuts during the current economic downturn.
"[The] proposals by the Conservatives show that they recognise the importance of small businesses and the huge contribution that they make to the UK economy," said PCG managing director John Brazier.
"They clearly do not want to see small businesses going to the wall and they are coming to their aid. However, I would like to remind all political parties that it is the IR35 legislation as well as the imminent 'income shifting' tax that concerns our members most."
The contractor group has been calling on the government to abolish its IR35 tax legislation. Many have argued that it saddles freelancers with excessive tax pay-backs up to six years after completing a job.
"Whilst the credit crunch grabs the headlines and a cut in national insurance is a welcome proposal, we will continue to lobby against IR35 and the income shifting proposals – both are unworkable and unfair and are resented by the tens of thousands of freelancers out there who feel they are being penalised for their hard work." ®