The IBM DS5000: Best in a field of one
IBM array comes top in IBM commissioned tests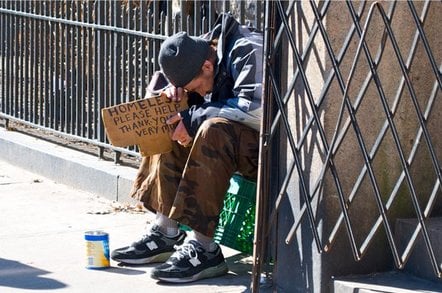 IBM's DS5300 storage array is in a class of one when serving virtual machines in a pair of VMware servers.
Terrific results look great, especially when no one else has run the test, so you are absolutely guaranteed to be the winner. That's what IBM has done by commissioning ESG to run a new test for its DS5300 array serving a pair of virtualised multi-core, multi-socket servers. But SPC-1 results show it's slower than a NetApp FAS3170.
The DS5300 is based on LSI's 7900 array. IBM calls it a turbo-charged SAN-attached storage system, and says that there is no benchmark designed to test how a storage array serves multiple servers running multiple virtual machines (VMs). So it went ahead with ESG and VMware to develop one based on the VMmark idea of 'tiles' - VMs running industry-standard benchmarks emulating common business applications. IBM and ESG say that the SPC-1 benchmark is designed to assess the performance of a storage system satisfying requests from a single server online database application. This, they argue, isn't suitable for a virtual server environment.
That may be stretching things a little. A storage array just services I/O requests. It doesn't know whether the applications that sent them in are from one application or lots of them or whether they are running in physical or virtual servers. It just gets a mix of I/O requests which it has to service. I would have thought that, broadly speaking, a storage array running at a certain level in an online database environment would run pretty much at the same level in a virtual server environment. But the 'broadly speaking' phrase is a give-away. IBM and ESG may be right.
Anyway, this DS5300 in the ESG Lab validation report supported 17,512 JetStress email users (0.5 profile) and 4,551 simulated web server IOPs etc. It's impressive, but you can't compare it to anything else because nothing else has been through the same test.
Taking a gander at the SPC-1 results, the DS5300, which IBM to its great credit has submitted, has this result (pdf): 58,158.69 SPC-IOPS, $12.42 per SPC-1 IOPS, 13,742.218GB, mirroring and a total cost of $722,450.
In the same class is NetApp's FAS 3170 which recorded (pdf) 60,515.34 SPC-1 IOPS, £10.01 per SPC-1 IOPS, 19,628.5 GB, RAID-DP, and $605,492. That's faster and cheaper in my book.
Don't bother looking for EMC kit on the SPC-1 results list. It isn't there. NetApp did cheekily run an EMC Clariion CX-3 test, but that machine isn't in the same league, recording 24,997.49 SPC-1 IOPS. Please NetApp, run a CX-4 test so we can all know what we are dealing with here.
Or please, IBM, run the NetApp FAS 3170 through the same test as the DS5300, and while you're at it test a CX-4 too, and an HDS AMS 2300. The sooner the SPC devises virtual server storage benchmarks the better. ®
Sponsored: Detecting cyber attacks as a small to medium business