AMD co-founder Ed Turney dies
Death of a chip salesman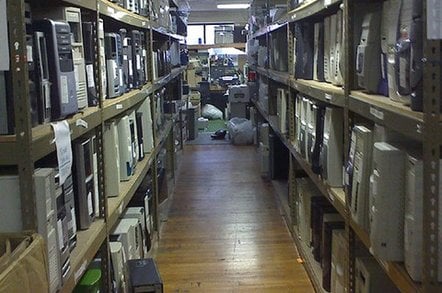 Obituary Ed Turney, a co-founder of AMD responsible for building the company's first sales team, died Wednesday in Cupertino California. He was 79.
The cause was brain cancer, his brother George said in a statement.
Born March 26, 1929, Turney joined the US Navy at the age of 18 after graduating high school. He was trained as an electronics technician and served in the Korean War.
Turney's work in the semiconductor industry began in 1963 after a meeting with Jerry Sanders, a regional sales manager for Fairchild Semiconductor. The two struck up a lasting friendship, and Turney joined the firm as a salesman.
Sanders and Turney, along with seven other ex-Fairchild executives, left Fairchild in 1969 to found Sunnyvale-based AMD. One of his first roles at the firm was overseeing the construction of the firm's first chip fabrication plants.
Turney "was instrumental in our securing the best distribution network in the United States," said Sanders in a statement. "He built those critical relationships at the distributor level that were key to our business."
Turney left AMD in 1974, two years after its initial public offering. He spent the rest of his career working for a series of small semiconductor companies and later, as a consultant to start-ups.
He was buried October 18 at Gates of Heaven Cemetery in Los Altos, California. ®