Nokia 6650 clamshell phone
Full-featured Symbian job on a budget?
Review On the surface, the Nokia 6650 is a rather unassuming clamshell phone that borrows a lot from the Motorola Razr's book of styling.
As it uses the third edition of the Symbian S60 operating system, we can't help but compare it to the Nokia N95 and N96, and surprisingly, feature-wise it's not that far off – with Wi-Fi being one of the few missing elements. But as this phone can be found free on contracts as cheap as £15 per month, this could certainly be considered an affordable alternative. That said, the 6650 is currently exclusive to T-Mobile.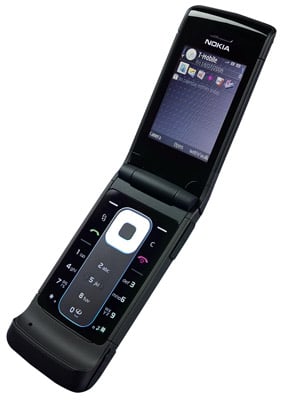 Nokia's 6650: stylish and well-constructed
Physically, the 6650 is fairly slim and rounded, at around 16mm thick. Weighing in at 113g, it could be considered middle-weight, but it slips nicely into your pocket and it certainly doesn't feel like it weighs you down.
An important design aspect of any clamshell phone is the hinge, and this has been well made – backing onto itself for a solid lock with little room for snapping. The exterior has a combination of brushed metal panelling and black plastic.
The centre section of the keypad has a thin, round, backlit rectangle that changes colour depending on what you're doing. It's of no real practical use, but will please any magpies out there. We quite like the look of the phone, but of course style is subjective.