LG conjures up 'magic' TV
If magic's your thing then the latest addition to LG's Scarlet TV range is sure to get your pulse racing - sort of - because it performs a magic trick each time you turn it on.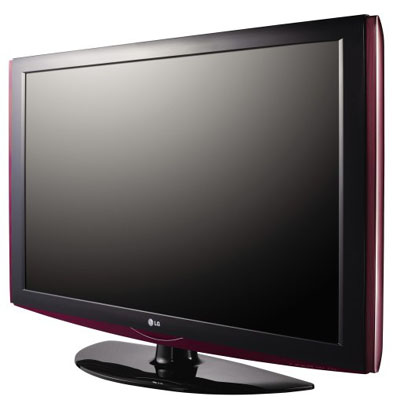 LG's Scarlet LG80: features sliding speakers
The LG80's speakers automatically slide out from either side of the screen when you switch the set on. Admittedly, this feature won't hold your attention for that long, so LG's ensured that the scarlet-coloured speakers also provide 3.1-channel virtual surround sound and a 50W output.
A user-facing speaker in the middle of the telly is also dedicated to production of sounds in the human vocal range, and there's a woofer positioned around the back of the TV to enhance bass tones.
Offering a 1080p 'full HD' resolution, the LG80 also has a 30,000:1 contrast ratio and pre-set display modes for games, movies and sports. The telly has several connectivity options, including a USB 2.0 port and two HDMI connectors.
The Scarlet LG80 is set to slide out into European shops later this month, but a price hasn't been conjured up yet.