BenQ E72 budget Windows Mobile smartphone
A business-savvy handset with mass-market appeal?
Review The BenQ E72 has touched down in the UK initially as an exclusive device on the BT Fusion mobile/Wi-Fi dual-mode phone service, though you can find it SIM-free - and quite cheaply too.
It's a Windows Mobile 6 Standard-powered smartphone, using a non-touchscreen interface and a conventional candybar-style design.
Although the E72 supports Wi-Fi, it doesn't offer high-speed cellular connectivity – there's no 3G when you're out of WLAN range. Instead, the E72 relies on quad-band GSM/GPRS/Edge for mobile data connections.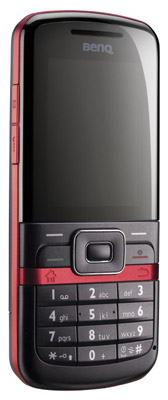 BenQ's E72: mass-market styling
Despite the presence of Windows Mobile, the E72's form and styling suggest a regular mass-market phone rather than a business-minded device. Its compact bodywork measures 108 x 46.3 x 13.8mm, it has a mirrored screen and metallic, coloured trim on a graphite body in Nokia 5310 XpressMusic style. It tips the scales at a pleasantly pocketable 90g, and while its casing feels a little on the plastic side, it's solid enough.
Touchscreen or not, the display is feels a bit undersized for a smartphone. The 240 x 320 (QVGA), 65,000-colour TFT screen is an average two-incher, which can make some text appear cramped when eye-balling websites. We'd have preferred a bigger display to enhance the messaging experience too.
On the controls side, BenQ does a good job, offering a large, well-spaced numberpad with buttons that are slightly sloped to help fingers differentiate between rows. The central navpad is large and responsive too, while conventional soft-menu keys and call/end buttons are supplemented with a Windows Mobile Home key and back button.
BenQ has adapted the regular Windows Mobile home screen to present plenty of shortcut icons representing features and applications. A row of large app icons towards the top of the screen can be tabbed through and selected, or you can scroll down to select further options.