EC wants pan-Euro online shopping laws
Now all we need is pan-Euro shopping police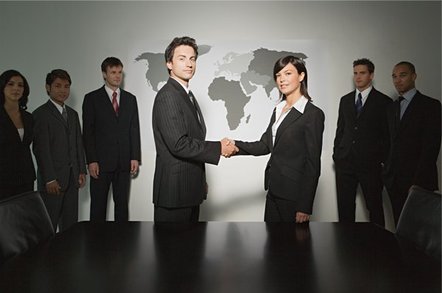 An EU directive that will harmonise consumer protection for online and bricks and mortar sales made another lurch along the Brussels' legislative roadmap yesterday.
The European Commission's proposed consumer rights directive builds on proposals first made last year to simplify and replace four existing directives covering consumer rights. It will now work its way at its leisure through the Council of Ministers and the Parliament.
The commission's avowed aim "is to boost consumer confidence and at the same time to cut red tape which is holding back business within national borders – denying consumers more choice and competitive offers".
It reckons this will produce a standard set of consumer contracts and reduce compliance costs by 97 per cent. It also hopes that customers will be confident enough to not just shop online with suppliers in their own countries, but to spread their wings and buy right across the union.
The directive demands that sellers – from shops to auctioneers on eBay – provide specified "pre-contractual" information. Maximum delivery time will be set at 30 calendar days, with sellers bearing the risk of deterioration and loss. A 14-day Europe-wide cooling-off period will also be imposed for distance sales, and there will be common rules on repairs and replacements, as well as a blacklist of unfair contractual terms.
EU Consumer Commissioner Meglena Kuneva said: "The Single Market has the potential to deliver a lot more choice and opportunities for consumers. But for that we need an EU-wide safety net of rights so consumers have the security they need to shop around with peace of mind."
Sadly, peace of mind won't be extended to a number of areas, including financial services, timeshare and package travel, real estate, nor "distance contracts for the provision of accommodation, transport, car rental services, catering or leisure services". Still, there have never been any problems with these whatsoever, so nothing to worry about.
One thing that does appear to be missing from the proposals is any indication of who will be policing the regulations. With authorities often sluggish in going to bat for their own citizens in consumer disputes, many will be sceptical of how eager, say, regulators in Greece will be to crack down on unscrupulous sellers preying on wide-eyed consumers in, say, Scotland. ®
Sponsored: Your Guide to Becoming Truly Data-Driven with Unrivalled Data Analytics Performance