Ten of the Best... Pocket Camcorders
YouTuber or home-movie buff - here are the cameras you should audition
Sony HDR-TG3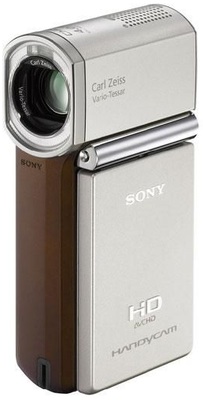 Sony's TG3 is an impressive device that combines the 'point-and-shoot' simplicity of the Flip Ultra with the image quality of a high-definition camcorder. Its 1080i resolution produces very good quality video, and is complemented by 10x optical zoom and 5.1 surround sound audio recording. Thankfully, the TG3 is sold with a 4GB Memory Stick to get you started, which holds about 30 minutes of video at maximum resolution. We also like the little docking unit that is supplied with the TG3 for connecting it to your computer. Admittedly, it's not the most elegant camcorder we've ever seen, but its titanium casing is nice and solid, and should ensure that the TG3 can survive a few bumps and knocks when you carry it around in your pocket.
Reg Rating 85%
Price £600 Click to compare prices
More Info Sony Europe
Toshiba Camileo Pro HD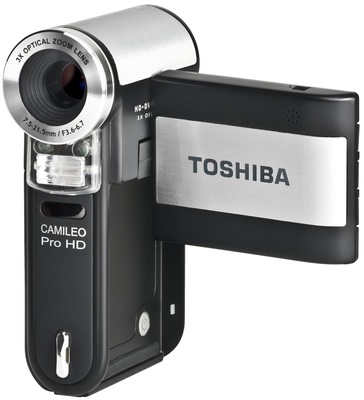 The Camileo Pro HD strikes a good balance between pocket-size portability, image quality and affordability. Priced at just under £140, it's also small enough to carry around in your pocket so that you can capture the action when you're out with friends. However, it has a much higher resolution than models such as the Creative Vado or Flip Ultra, capturing HD video at 720p.
It's also got a handy 3x optical zoom, and captures video in the H.264 format used by portable devices such as the iPod and PlayStation Portable. The only minor disappointment is that its 128MB of built-in memory will only store a few minutes of HD video, so you'll need to budget a bit extra to buy your own memory card.
Reg Rating 80%
Price £140 Click to compare prices
More Info Toshiba UK