AMD Fusion for Gaming
Fusion debuts... as a software system speed booster
This is undeniably convenient but it made no measurable difference to the performance of our test PC which was built on an MSI DKA790GX motherboard with a Phenom X4 9850 processor and 2GB of 1066MHz DDR 2, all running Windows Vista Ultimate Edition. We understand that the Fusion utility will also run on Windows XP.
3DMark06 Results - CPU at 2.5GHz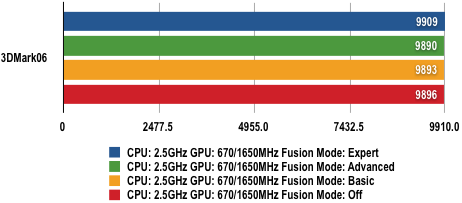 Longer bars are better
If you fancy a more aggressive approach, you can switch to Advanced mode and then select either the Advanced profile, which works in much the same way as Basic mode except it shuts down a longer list of applications, such as Cryptographic Services. These modes may cause some concern as Fusion will, for instance, shut down your firewall however you can edit any of the profiles to dictate how it works.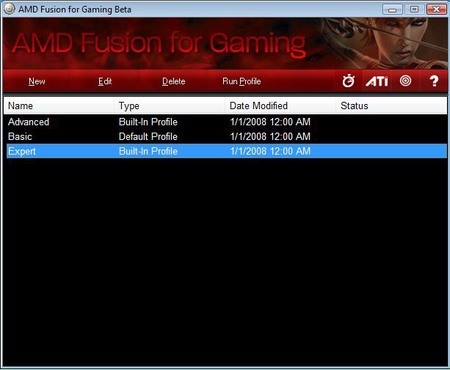 Advanced mode
When you finish a gaming session you click the Fusion button to restart all of your software with the minimum of fuss.
3DMark06 Results - CPU overclocked to 3GHz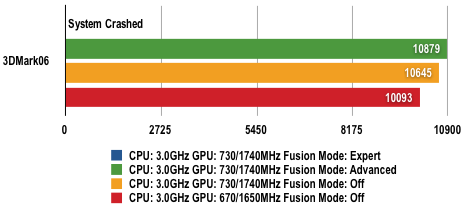 Longer bars are better
The third mode is Expert and this is where things get interesting as Fusion runs AMD Boost and also kicks AMD OverDrive, ATI Catalyst Auto-Tune and Hard Drive Acceleration into life. Despite the dramatic capitalisation, Hard Drive Acceleration is nothing more than hard drive cacheing, which is an option in System properties.