Asus sexes up Eee line
First-birthday celebration
Asus has formally launched the svelte Eee PC S101, its attempt to lift the line out of its netbook-for-kids ghetto and parade the Small, Cheap Computer family up Main Street.
Linux buffs will be disappointed to learn there's no open source operating system on the SCC, at least not initially. And, design aside, the S101's specs are not radically different from other machines in its class.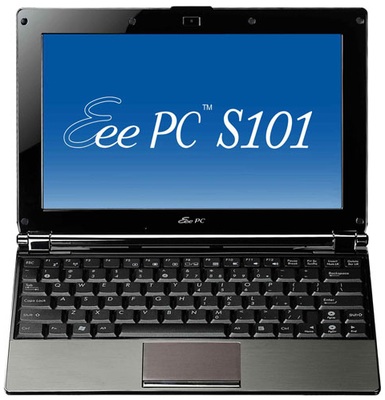 Asus' Eee PC S101: stylish?
Once again, there's a 1.6GHz Intel Atom N270 on board, plus 1GB of DDR 2 memory and 16GB of solid-state storage space. There's 802.11n Wi-Fi, Bluetooth 2.0, 10/100Mb/s Ethernet for networking, and three USB ports, VGA and analogue audio socketry for other connections.
The screen is Asus' customary 10.2in, 1024 x 600 display with a 0.3-megapixel webcam in the bezel.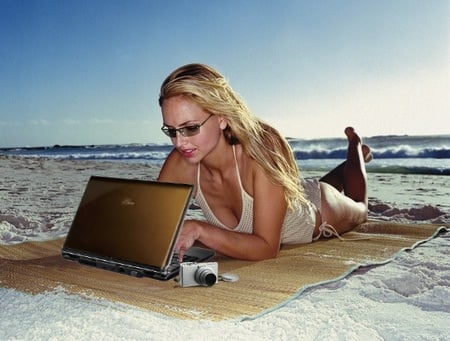 Asus Eee PC S101 and friend: sexed up
In short, it's the look that sells the S101. Asus has shifted all but the USB ports to the back of the machine to help keep the sides (relatively) smooth and the netbook as thin as possible: 18mm it its minium, and 25mm at the thickest point.
The other dimensions: 264 x 181mm. It weighs a kilo.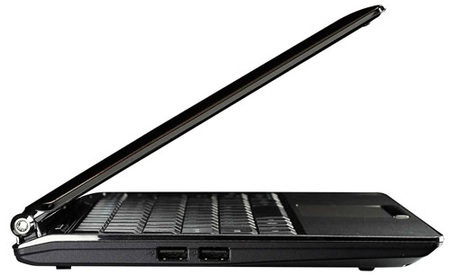 Keeping the sides clean
Asus said we'll have to wait until the middle of November for the S101 over here, and we'll pay around €599 ($814/£466) for it. So much for the 'cheap' in SCC, Asus.
Netbooks and Mini-laptops Buyer's Guide
Asus Eee PC S101 Photo Gallery