You don't have to be a gamer to recognise her svelte curves and thigh-strapped weaponry. But the tomb raiding temptress, Lara Croft, is to make a comeback in two new chapters, exclusive to the Xbox 360.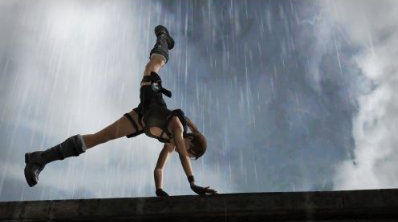 Xbox 360 users will get two exclusive Tomb Raider: Underworld downloads
Eidos, the publisher of Tomb Raider: Underworld, will release the two chapters in stages over Xbox Live. The first chapter, which will be liberated this Christmas, is set to be called Tomb Raider: Underworld – Beneath the Ashes. The second will be dubbed Tomb Raider: Underworld – Lara's Shadow and will be made available early next year.
The two chapters contain about six hours of tomb raiding action in all, Eidos claimed. It promised that both will "deliver two very different single player gameplay experiences". For example, gamers will get new environments to explore, additional secrets to unlock and different enemies to fight.
Players will also be introduced to a new kind of playable character, but nothing more has been disclosed about what this could entail.
Although only Xbox 360 gamers will get access to these two gameplay extender downloads, Tomb Raider: Underworld will be released on 21 November for the PlayStation 2 and 3, PC and Wii. It's set to cost from £25 ($43/€32) upwards.
Sponsored: Ransomware has gone nuclear