Dell's disk-to-disk backup box
Turn it on and go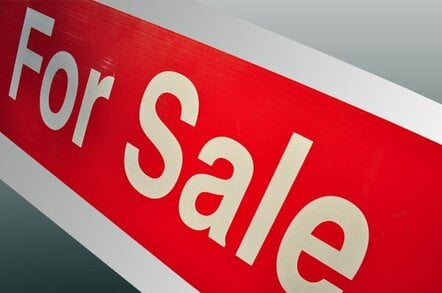 Dell is introducing a DL2000 disk-to-disk (D2D) backup appliance that comes with integrated Symantec or CommVault backup software and is meant as an alternative to tape backup, which is relegated to offsite backup.
Backup to disk both writes data faster than writing to tape and recovers it faster, as a sequential access tape does not have to be streamed to the desired file location. The DL2000 is not a virtual tape product, though.
The PowerVault DL2000 has up to 144TB of capacity and its installation has been automated. In a 30 minute or less set up period, users don't have to bother with LUN assignment or RAID configuration or that sort of thing, in keeping with Dell's Simplify IT mantra.
Expansion disks can be installed while the system is running. The backup software is either CommVault's Simpana or Symantec's Backup Exec.
CommVault's Simpana 7.0 suite has plug-in modules for backup, recovery and archive. It has built-in file-level deduplication with Dell taking the decision that this offers enough data compression benefits on its own. Adding more expensive and processor-intensive deduplication is not warranted; that's Dell's gamble. CommVault's Mike McMahon, a senior director for world-wide OEM relations, said: "File-level de-duplication is good enough for the price point."
Simpana 7.0 also has what CommVault calls single-step granular recovery, consolidated management, synthetic full backups, reporting and monitoring and supports writing data to tape (D2D2T) via an attached PowerVault tape device or library. Automated storage policies can be used to control data migration to tape. Simpana also includes a replication function. Continuous data protection (CDP) is available for critical applications such as Exchange.
The DL2000 can have pre-installed Backup Exec 12.5. Symantec says it includes its Granular Recovery Technology to allow users to perform a single-pass, application or system-level backup of Exchange, SharePoint, Active Directory, Microsoft Windows Server 2008 Hyper-V and VMware ESX environments. Users can still recover individual objects like files and folders. Symantec reckons it can complete set-up and initial deployment of the system in in less than 20 minutes.
As with Simpana PowerVault DL2000 users can also configure Backup Exec to continuously protect Microsoft Windows Servers, Exchange, SQL, and desktop and laptop systems by backing up changes to disk in real time.
This Dell DL2000 D2D product will likely represent strong competition to HP, both for its D2D products and for its mid-range tape systems. Overland Storage's REO D2D line may also be impacted, as would Quantum DX products.
A 3TB system will cost about $15,000, and the system will ship this quarter with Dell Consulting Services available. More information here. ®