Venturi shows eight-motor electric sportster
Hand-made in Monaco
'Leccy Tech Gallic moteur maker Venturi has taken the wraps off the result of its co-development effort with tyre company Michelin: un sportster electrique avec two motors in each wheel.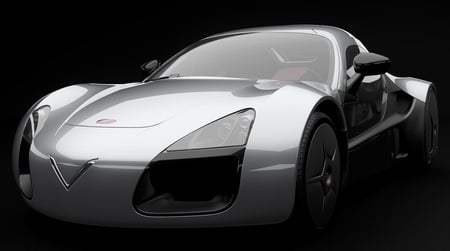 Venturi's Volage: hugs the road, actively
The four-wheel drive Volage uses one motor for drive, the other for "active" suspension that makes for "total adaptation to the type of road surface".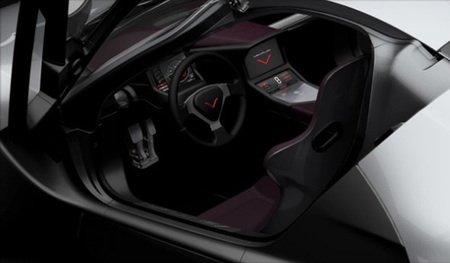 A 'cabin for the digital age', apparently
"The Venturi Volage represents in its road holding, drivability and silent functioning, the summation of today's automotive technology," the company boasted.
The Volage is clad in carbon fibre which goes some way to explain how the machine can go from 0-60mph in under five seconds. The whole thing weighs 1075kg and has that mass distributed in the "ideal" ratio of 45 per cent at the front and 55 per cent at the back.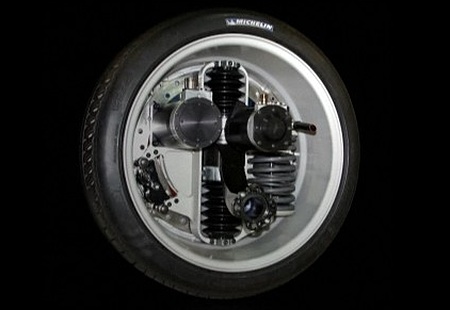 It's all in the wheels
It's powered by lithium polymer batteries, apparently, which are liquid cooled and good for 199 miles (320km) of driving at an average speed of 56mph (90k/h).
Want one? You'll have to wait until 2012, when it'll be offered by Venturi as a "limited series of models". Like Venturi's current electric sportscar, the Fétish, the Volage will be hand-made in Monaco, so expect it it so you'd better start saving now.
Venturi Volage Photo Gallery