T-Mobile launches 3G broadband sharing station
Pretty little dock for multi-user wireless web
T-Mobile is on a mission to get all laptop users familiar with 3G, and so has unveiled a docking station for its 3G mobile broadband dongle.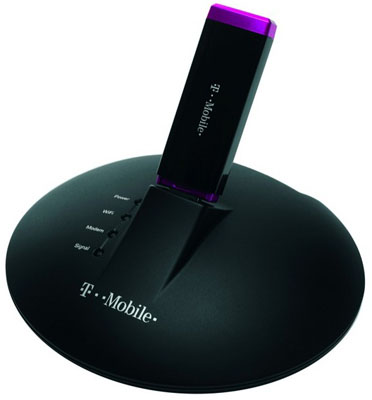 T-Mobile's Mobile Broadband Share Dock
The Mobile Broadband Share Dock allows multiple users - although T-Mobile recommends no more than three of them at any one time - to share the HSDPA 3G connection that's picked-up by the purple-ended dongle. The unit uses Wi-Fi to to provide wireless workers with a web connection.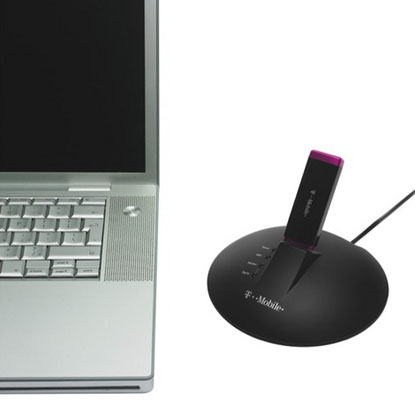 Stylish and a handy size
Supplied software takes individual users through all the settings required to get online through the stylish dock. But that disadvantage is that should the owner of the USB dongle take it with them on a trip, then all the other folk are left without web access.
T-Mobile admitted that the dock only work with its own USB dongles, but extra users can buy single dongles and tie themselves to, say, a flatmate's existing T-Mobile 3G contract.
The T-Mobile Mobile Broadband Share Dock will be available later this month and the kit's cost varies according to the 3G contract you sign into.