Honda shows Insight hybrid in Europe
We'll always have Paris
'Leccy Tech Honda will show its Insight concept hybrid at the Paris Motor Show this week, allowing Europeans to take a look at the motor maker's first hybrid-only auto.
There's no denying the Insight's new-Civic styling - rather more swish than the look of its current Civic Hybrid offering.
Inside the five-door shell there's a 1.3l pertrol engine that's assisted by an electric motor when the car starts up and when it's accelerating. The battery's tucked under the boot.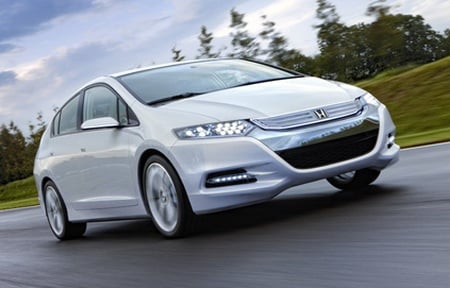 Honda Insight: concept now, production next year
The car's 4.4 x 1.7 x 1.4m and sports an "advanced and futuristic" interior.
The Insight is the first of three new hybrid models that will appear within the next four years, Honda promised.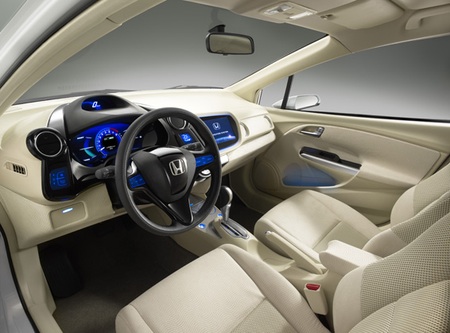 'Futuristic' interior
It will begin sales of the Insight in Japan, Europe and North America next spring. It reckons it'll sell 200,000 of them each year worldwide.
Honda is also showing its FXC Clarity not-quite-mass-production fuel-cell car, which has been snapped up by a variety of eco-conscious Hollywood glitterati, the company claimed, since it became available over there in August.
Honda Insight Photo Gallery