Asus gets new girl as Eee lass makes Mac move
Asus' famous Eee PC beach babe has met her match: a new lass snapped with the Small, Cheap Computer maker's N10 notebook-not-netbook.
Perhaps in a fit of pique, the original Eee MODEL - who has already seen off several pretenders to her position as the world's best-known portable PC user - has been spotted enjoying the pleasures of Apple's MacBook.
Asus' recent local launch of the N10 was widely reported by tech titles. But we were shocked to see a new face being used to show off the svelte Intel Atom-based Windows Vista machine: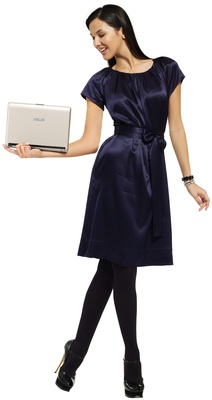 Asus' N10 and friend: more sophisticated vista?
Definitely more sophisticated, but lacking the go-anywhere freedom of the original Eee model: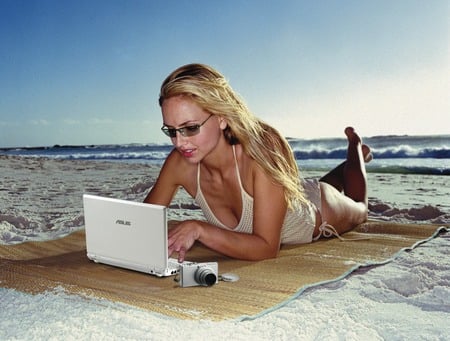 Asus' Eee PC and friend: the original - and still the best?
Back in May, Asus attempted to oust the blonde in our affections, and those of our readers, with a new, more foodie model: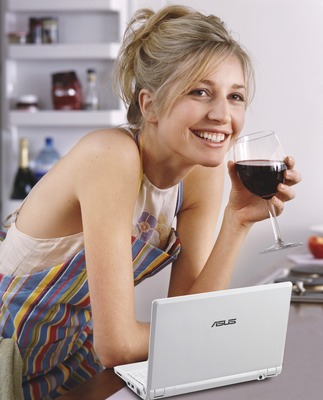 Given the old Eee-ve ho?
She didn't stay around, especially after being rejected by Reg readers. Will the N10 sporter prove to have more staying power? Maybe, if the following pic, spotted by reader David Viner on website Clearance Sale Alerts: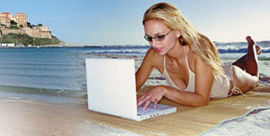 Treachery! Asus' Eee model... with a MacBook
That's clearly a white Apple MacBook that's edged out her old Eee PC - has she shifted her allegiance from Linux to OS X, we wonder? We demand an answer. ®
Sponsored: Practical tips for Office 365 tenant-to-tenant migration