Catholic priests cane YouTube over blasphemous vids
Video hosting site slated for host slating videos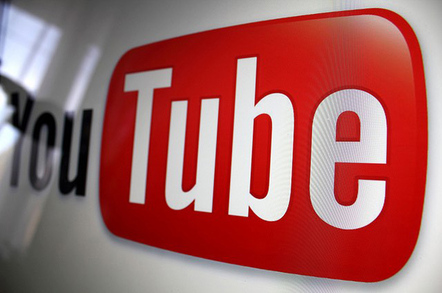 A group of US priests has demanded YouTube show Catholics the same respect it shows to Jews when it comes to removing sacrilegeous videos.
The Confraternity of the Catholic Clergy claims that the video sharing site and general moral cesspit carries at least 40 videos showing "blasphemous sacrilege against the Most Holy Eucharist (also known as the Blessed Sacrament)".
Put in layman's terms, this means mistreatment of the host – or as one Vulture put it "that little biscuit" – which, after the appropriate liturgy, is transubstantiated into the body of Jesus Christ during the Catholic mass.
According to the concerned priests, the offensive YouTube vids include footage of a host being flushed down a toilet. Another "shows someone literally absconding from a Catholic Mass with a Host in his possession".
As the priests point out, it is only in the last couple of decades that Catholics have been able to receive the host in their hands during Communion, and the outbreak of host-jacking as documented on YouTube could mean a return to the traditional drop-on-tongue method.
They also warn that other liberal innovations could be rolled back, with Catholics being required to kneel while taking communion, and to fast for three hours before mass instead of the current two. Hell, before we know it it'll be back to Latin and fish on Fridays.
Rough justice indeed, but somehow we think YouTube is likely to be untroubled by thoughts of arthritic Catholic knees having to park themselves on chilled marble if it means giving up its own "we believe our community should police itself" dogma.
And it seems even the US priests accept this, hence their recourse to a little moral blackmail, by highlighting YouTube's caving into Jewish protests recently over a video showing a teenager urinating on a Holocaust memorial in Greece. After five days of pressure YouTube duly removed the vid.
No doubt the priests are hoping for a similar response - though as is the way of these things, there's a good chance that if the vids are taken down, in three days they'll be up again. ®