Sony Ericsson unveils eco phone
GreenHeart handset
Sony Ericsson only officially took the wraps off its eco-friendly initiative – named GreenHeart – last week, but the firm's already showcased the first concept phone to roll off Mother Nature's production line.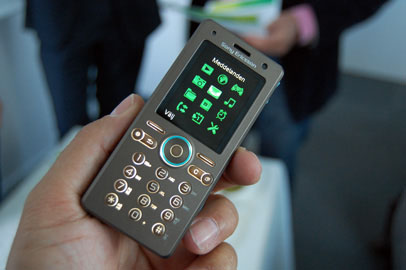 Sony Ericsson's GreenHeart eco-friendly phone
Images courtesy of Mobile Cowboys
The GreenHeart phone's housing is made from bioplastics – materials made from renewable biomass sources, such as vegetable oil. The phone's keypad is made from recycled keypads.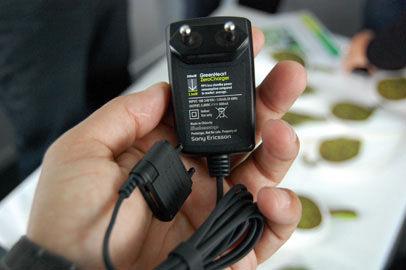 The "zero charger" uses 3.5mW of power in standby
SE's also created a "zero charger" that uses 3.5mW of power when in standby, and the firm's binned paper manuals in favour of PDFs.
Environmentally conscious packaging also surrounds the GreenHeart phone, although it hasn't been mentioned if this is achieved by using less packaging, recycled packaging, or both.
It's worth noting that SE isn't the first phone manufacturer to launch an eco initiative. Nokia's already launched the 3110 Evolve – reviewed here – with an unpainted bio-cover made from over 50 per cent recyclable materials. It's also created an energy efficient charger too.