Scalable Storage rises from agàmi ashes
Dead heron in the forested startup swamp (Dean Seniff update added.)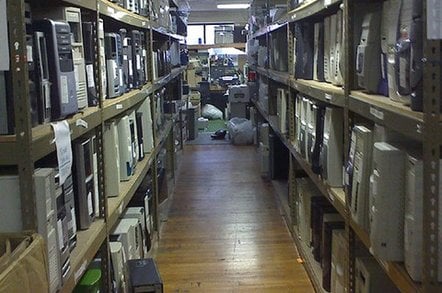 That's curious. Unified storage system startup agàmi crashed and burned spectacularly on July 28th with CEO David Stiles telling Sunnyvale employees about the shutdown at 11am and them losing their jobs two hours later. Now he's started a new firm, Scalable Storage Systems, that uses agàmi's IP and assets.
Agàmi, with its fashionable lower case 'a' first letter followed by an accented 'à,' arrived in 2003 with founder Kumar Sreekanti as president and CEO. The name seems to have something to do with waterfowl as agamia agami is a type of medium-sized heron living in Central and South American forested swamps.
David Stiles joined in 2005 as the Chief Technology Officer (CTO) and became president and CEO in May 2007, with Sreekanti retaining a chairman of the board position and becoming the CTO a month later. This seemed quite odd as a Paul Massiglia was the chief technology strategist at the time. Just how many technology officers are needed when the CEO was an ex-CTO?
There were some financial management changes too at that time. Dean Seniff, agàmi's CFO, left on April 23rd, 2007 - he was possibly forced out - and Jackie Brown, with a venture capital background, was hired as VP for finance, not CFO, when Sreekanti became the CTO in June. Interestingly, her CV included stints as controller for Siara Systems, and she helped lead that company through its acquisition by Redback Networks. Stiles founded Siara and was chief architect at Redback.
When agàmi crashed, Sreekanti said it had run out of money and was trying to raise more but couldn't, implying a spectacular cash burn rate: $45 million had been raised on February 16th in a C-round funding exercise with venture capitalists. This timing, together with the CFO change and CEO/CTO changes, struck a mis-tuned note with some observers such as NetApp CEP Dan Warmenhoven who said "You don't raise $45 million and then get shut down."
Scalable (SSS) is based in agàmi's Innsbruck Drive, Sunnyvale offices, which is still logo'd as an agàmi building, and reportedly, employs 25 former agàmi staff. The other 60 or so feel short-changed by a CEO who, they feel, has mis-informed and then shafted them with unpaid salaries, commissions, and expenses.
The implication is that Stiles, a serial and successful entrepreneur, knew agàmi was heading for the rocks and prepared a bailout plan to start up again with fewer employees. Apparently, he resigned from the agàmi board in late July and then bought the Hercules Technology Growth Capital share of Agàmi for $1.8m. This gave him the status of a secured creditor, and he then bid for agàmi's IP and assets when it crashed.
Agàmi didn't actually enter bankruptcy but closed itself down instead, going into liquidation under a 'general assignment' procedure, an alternative that is quicker and has certain benefits for secured creditors. There was an auction of the assets and Stiles reportedly bid around $2.4m for them. Since he was a secured creditor, that meant his $1.8m investment was accounted for and the assets effectively cost about $600,000. It looks like the venture capitalists that invested the C-round's $45 million and any previous funds lost the bulk of their money.
Apparently, SSS will make high-end storage gear to be sold by OEMs. It is not known if Jackie Brown is employed by Stiles' SSS phoenix. Dean Seniff was CFO for Lighting Science Group but left that position, possibly forced out, in February this year.
According to Paul Massiglia, who is not involved with Scalable Storage Systems, Kumar Sreekanti did work with David Stiles after the agàmi shutdown, however it's not known if he is actually involved with Scalable Storage Systems. None of the others could be reached for comment, leaving us looking perplexedly at the strange ripples in the forested swamp that is the storage startup pool and trying to make sense of them.
More here.®