Elgato EyeTV DTT Deluxe 'world's smallest' USB TV tuner
Smaller than a Flash drive
The antennae that come with USB TV tuners tend to be rigid. You plug it in, and all you can do to find a better signal is move it around a bit. The new aerials' ability to pivot means you can quickly and easily try a range of orientations to get the best signal.
For instance, we tried the telescopic aerial first, raised to its maximum extent and pointing straight upwards. Elagto's EyeTV 3 software reported an average signal strength but a poor signal quality - visually obvious from the blocking in the picture.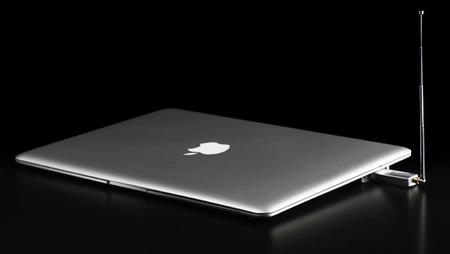 Air friendly
So we pushed the antenna down so it was horizontal. The signal strength barely changed, but the signal quality rocketed up to 90 per cent, and we were able to watch BBC News without interruption.
This is a big improvement over our past experiences with USB TV tuners connected to portable antennae. We've had to put up with iffy reception partly because Freeview's broadcast strength is poor - roll on the analogue switch-off, we say - and partly because you can't always find somewhere to stick the antenna so it's in an optimum orientation. Now we can.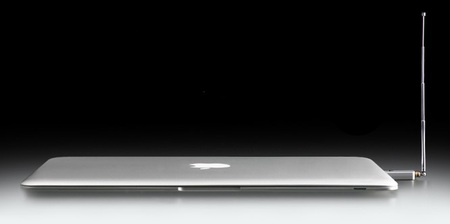 Doesn't block other ports
It also allowed us to pick up more channels than before. Both the superior reception and better channel detection come with a single antenna and tuner - there's no need for the two-aerial approach Elgato offers with its Diversity tuner. That said, while we're not in an ideal Freeview reception area - line of sight to the transmitter - we're not in a marginal area, either. Diversity - also recently upgraded with the better antennae - may be better for some users.
Sponsored: How to get more from MicroStrategy by optimising your data stack