Sony shows first ultra-portable laptop with on-board Blu-ray
SSDs, 802.11n, the works too
Sony has introduced what it claims is the world's lightest laptop with Blu-ray on board.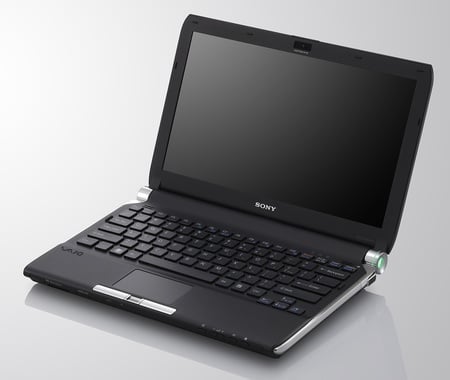 Sony's Vaio TT: first ultra-portable laptop with Blu-ray?
The 1.3kg Vaio TT is just an inch thick but packs in a 1.2GHz Core 2 Duo SU9300 or 1.4GHz SU9400 CPU, 2GB of DDR 3 memory, and a 160GB hard disk or a pair of RAIDed 128GB solid-state drives.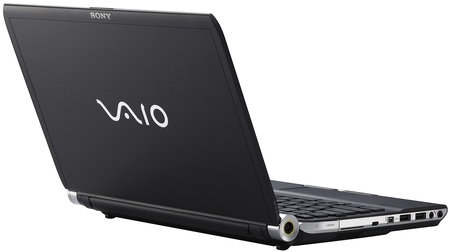 Centrino 2 tech on board
The TT sports a white-LED backlit 11.1in, 1366 x 768 display driven by Intel's GMA 4500 HD graphics core integrated into the GS45 chipset.
All the TTs come with 802.11n and Bluetooth 2.0 - the latter with A2DP wireless stereo. The notebooks feature a pair of USB 2.0 ports, a four-pin Firewire connector, an ExpressCard 34 bay, and MemoryStick Pro and SDHC slots.

Only 1in thick
They all have an HDMI slot for showing BD movies on a full HD TV.
US prices range from $2095 (£1140/€1434) up to $4345 (£2365/€2974) - ouch - for the model with both Blu-ray and all that SSD storage. Drop the SSDs but keep the BD burner and the price falls a more pocket friendly $2700 (£1469/€1848), Sony said.
Colours on offer include "premium carbon black", "silk black", "champagne gold" and "crimson red". The TT range goes on sale in the States later this autumn. There's no word yet on the line's European debut.