Poptastic MySpace Music launches, without indies
Big splash for Big Music
MySpace Music, the ambitious new joint venture between the major record labels and News Corporation, has finally gone live. Don't let the name mislead you - the only thing it has in common with the scrappy ethos of the original "MySpace" is the name.
Executives have said they want the service to be "the new MTV", and the launch offering certainly lives up to those low ambitions.
The major labels are equity owners in the joint venture - and are pumping in exclusive content. Meanwhile, no independent label has yet to strike a deal with MSM, either independently or through the indies' rights licensing body Merlin. Merlin chief Charles Caldas drew attention to the disparity between the reality and earlier comments by MySpace chief Chris DeWolfe that "indie bands are really the heart of MySpace".
Digital distributor Orchard has licensed some indie material to MSM, but it's a limited selection of repertory. Merlin's members can claim nine per cent of the US market - about on a par with EMI, the smallest of the Big Four.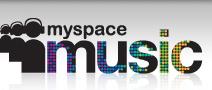 But MySpace Music needs the indies far more than it thinks. As one music blog points out, it looks like a money laundering operation by the shareholders.
"The four major labels are part of huge companies that also own stake in movie production companies, clothing lines, airlines, car companies..." writes Tripwire editor Derek Evers. "So when they give you a song for free that is being paid for by advertisers, it will inevitably shrink the pool of what is made available, promoted and advertised."
"In essence, the major labels have found a way to pay themselves."
Evers concludes, sarcastically:
"If MySpace becomes the MTV of the internet, can someone show me where to find the MySpace of the internet?"
As we reported recently, the exclusion of independents from MySpace has already raised competition concerns. Digital distribution ventures don't need to have a dominant market share to draw the attention of regulators - merely the prospect that they might. ®