IBM tries its hand in the lawn sprinkler biz
Precipitation anticipation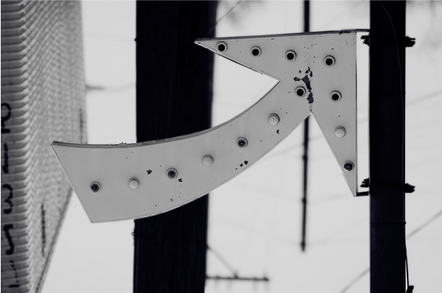 IBM's patent portfolio is a terrific source of the curious and bizarre. From patents for "dealing with chaos," to automating the process of informing a clerk whether you want paper or plastic, Big Blue certainly has a knack for wrapping its IP tendrils around some strange stuff.
This week, IBM is in the lawn sprinkler business.
US patent application 20080234870, aka "Irrigation System and Methodology" is a lawn sprinkler system that cares as much about the weather as the guy engaging in awkward elevator conversations.
Alas, most modern sprinklers take only a passing fancy to the art of meteorology, claims IBM. Simple systems are disposed to "unwarranted sprinkling," wasting water by going to work at their pre-programmed schedules regardless if its raining or had rained earlier that day. More modern systems may include a rain gauge to prevent sprinkling if it collects water prior to the programmed time. But they can't tell if it begins raining soon after the sprinkling starts.
IBM submits a solution that involves a radio transmitter station that sends out weather prediction data to various geographic regions. If some joker plans to do a rain dance that day, IBM's special sprinklers are on the case.
"The irrigation apparatus also includes a controller, coupled to the radio receiver, that activates watering devices coupled to the controller to water at least one watering zone at a scheduled time. However, the controller prevents activation of the watering devices at the scheduled time if at least one of the following conditions occurs. A first condition is the radio receiver receiving the geographic sub-region code of the particular sub-region in which the irrigation apparatus is located, thus indicating that rain is forecast for the particular geographic sub-region within the first predetermined time period. A second condition is the controller determining that rain water is present in a rain sensor coupled to the controller. "
[Note that: "geographic sub-region code of the particular sub-region in which the irrigation apparatus is located, thus indicating that rain is forecast for the particular geographic sub-region within the predetermined time period," is probably the best way ever to say "if it's going to rain there".] ®
Sponsored: Detecting cyber attacks as a small to medium business