BMW readies 7-series hybrid
Into production in 2009
'Leccy Tech Unwilling to be beaten in the hybrid race by German taxi maker Mercedes-Benz, BMW will release a dual-fuel 7-series saloon in 12 months' time.
Dubbed the ActiveHybrid, the 750i-derived car contains a twin-turbo 4.4l V8 petrol engine that BMW says provides 407bhp and 442lb/ft of torque. The vehicle's electric motor bumps those numbers up to 427bhp and 697lb/ft, respectively.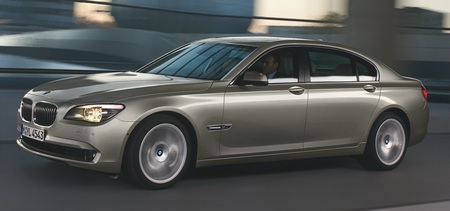 BMW's new 750li: the ActiveHybrid's template
BMW's approach mirrors the one Mercedes is taking with its S400 BlueHybrid: bung the battery into the engine compartment so the cabin and boot don't need to be reduced to make room.
Like Mercedes, BMW's planning to use a lithium-ion battery, and it remains to be seen how this notoriously temperature-sensitive technology copes with the heat being pumped out by that V8.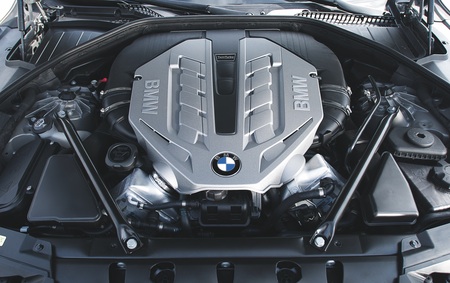 Remove lead-acid battery, replace with li-ion unit
BMW hasn't said what the ActiveHyrbrid's fuel consumption will be beyond claiming it "significantly reduces both fuel consumption and emissions under all driving conditions compared with a comparable vehicle running on a combustion engine alone".
Presumably it will reveal more details when the car makes its first public appearance, at the Paris Motor Show next month.
The ActiveHybrid will go into production in 2009.