Samsung U800 3G mobile phone
Bringing a little Soul to the mid-range market?
Review It may have some elements of Samsung's Soul chic in its design, but the U800 is an altogether more straightforward affair than that touch-controlled sliderphone.
There's no touch-sensitive pretensions on the U800 - instead it's a smart-looking though conventionally buttoned candybar with an attractive brushed-steel casing that's a shade under 10mm thick.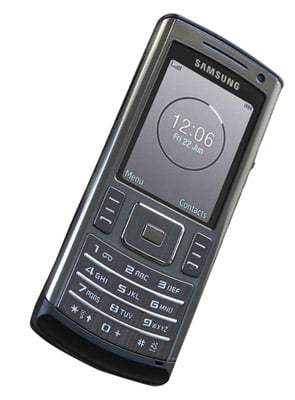 Samsung's U800: an altogether more straightforward affair than the Soul
Inside that slim but solid-feeling bodywork, the U800 is a decently-featured mid-tier 3G handset. It's equipped for mobile multimedia, with HSDPA high-speed data connectivity at up to 3.6Mb/s, 1GB of internal storage and a three-megapixel camera. It's fitted with music and video players, plus a full web browser.
It certainly has some first-sight appeal. The minimalist, curved-edge look invites comparison with the Nokia 6500 Classic - but with a spec list that trumps it.
Well-balanced in the hand, the U800 feels comfortable to hold and operate. Its numberpad gives a design wink to the Soul, with flush rows of keys nicely separated by sliver-thin curved ridges. Speed texters may find text-input action just a touch heavy, but otherwise it's fine. The main navigation control and soft-menu keys are similarly low profile, with subtly-raised details as fingertip guides.
Sponsored: Becoming a Pragmatic Security Leader