UK.gov 'to drop' überdatabase from snoop Bill
Central snoop silo carries on regardless, sources say
Private sector bonanza
A central silo for all retained communications data is viewed as a near-panacea for serious crime and terrorism by the intelligence services, MI6 and GCHQ, and the Serious and Organised Crime Agency (SOCA). Instantly searchable tables of who called or emailed whom and when are in many ways more powerful than obtaining the contents of internet communications or wiretapping, which often requires painstaking work by human analysts to infer useful meaning from conversations.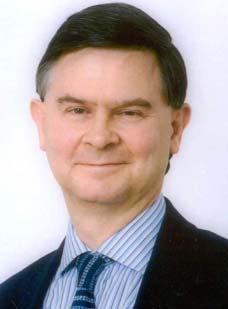 Sir Stephen Lander, once MI5 director-general,
now chairman of SOCA
However, the case made by central database advocates is that its help will "maintain [intelligence] capability" on communications data. It's argued that the rise of IP networks has eroded intelligence and law enforcement's ability to establish relationships between suspects.
Civil liberties groups are very concerned by the plans. The Open Rights Group (ORG), which campaigns on digital privacy issues, submitted a wide-ranging Freedom of Information Act request to the Home Office at the end of August. It asked for the minutes of meetings on the IMP, copies of correspondence and details of proposed technical architecture. Yesterday officials replied to say they had extended the deadline to respond to assess "the public interest in saying whether or not we hold the information you have requested". The response concluded: "This letter should not be taken as conclusive evidence that the information you have requested exists or does not exist."
ORG executive director Becky Hogge told The Register: "If these plans are true then it would represent a major qualitative change in the way the public are surveilled and the powers of the surveillance authorities. Any such change would need to be the subject of rigorous, informed public debate."
Despite potential resistance to a central database of communications, a source said SOCA has been nominated to initiate contact with private sector contractors, who are set to benefit from what would be one of the UK's largest ever IT projects. Serco, which already contracts on intelligence data analysis for the agency, is understood to be involved in moves to attract private bidders.
A SOCA spokeswoman said: "No tender or procurement process has begun. There's nothing happening". Serco had not responded to calls and emails requesting comment at time of publication. ®
Do you know more about the Interception Modernisation Programme? Contact the author.