Chrysler intros electric trio
The MPV, the Jeep and the sportscar
'Leccy Tech Other motor makers announce one electric car. Not Chrysler - this week it announced three of them at once.
And an interesting selection they make: a roadster, a van and an off-roader.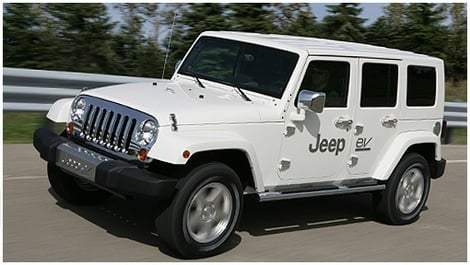 Chrysler's ENVI EV line-up: the Jeep...
The latter's the Jeep EV. Like the Chevy Volt, it has a lithium-ion battery to power its electric motor for up to 40 miles. After that, a petrol engine kicks in to turn a generator and crank out the volts needed to keep the motor turning.
Chrysler claims eight gallons of fuel will allow the Jeep to run for 400 miles. Other "preliminary" specs include a 0-60 time of nine seconds and a top speed of "more than" 90m/h - 91m/h, in other words. The 'leccy motor can deliver 268bhp and 295lb/ft of torque.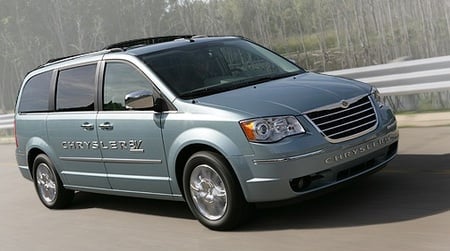 ...MPV...
The Chrysler EV is a seven-passenger minivan with the same range specs as the Jeep. But while the off-roader delivers power to two or four wheels, the Chrysler sends it all to the front pair. It too is rated at 268bhp, but the drivetrain's capable of providing 480lb/ft of torque.
It'll go from 0-60m/h in 8.7s and hit 100 on the speedo.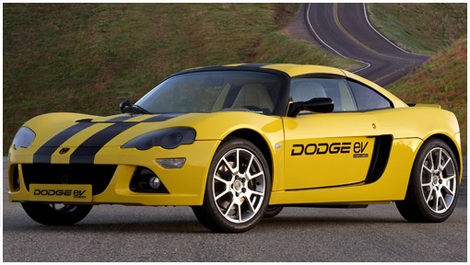 ...and the sportscar
The Dodge EV will leave them both behind: going from 0m/h to 60m/h in under 5s, it has a top speed of 120m/h. Like the Chrysler, its motor has 268bhp and delivers 480lb/ft of torque. But it's a rear-wheel drive.
Chrysler said the Dodge has a "continuous driving range of 150 to 200 miles" - a combination of running on battery then on the contents of its small petrol tank.
All three vehicles are the product of Chrysler's ENVI initiative, and the ENVI team promised more of the company's vehicles will get the ENVI treatment in due course. It didn't say when any of them will come to market, but the 2010 timeframe common to almost all other lithium-ion electric cars seems likely.
Chrysler ENVI range Photo Gallery
Sponsored: From CDO to CEO