HTC Touch Pro smartphone
HTC's best handset yet?
The picture gallery is still a joy though, allowing you to flick through your pics with the drag of a finger, plus zoom into or flip your images by twirling your digit on the screen.
The music player is a cut above the average, offering all the usual filing options, plus a proper ten-band graphic equaliser and the ability to flick through your album covers in a decidedly iPhone-like manner. The supplied headphones aren't bad, though without a 3.5mm socket you won't be able to upgrade them without an additional adaptor. You'll need them, however, for the 20-preset FM radio, which worked like a charm.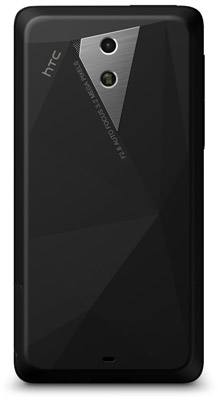 The 3.2Mp camera is the HTC's most disappointing feature
The Pro's business credentials are reinforced by the presence of Microsoft Office for creating Word, Excel and PowerPoint docs, plus Adobe Acrobat for viewing PDFs.
Battery-wise, we got about three and a half days of moderate use out of it, and that's including day-to-day calls, browsing, music playing and a bit of photography. Not bad for such a high-specified handset.
Verdict
HTC's Touch Pro is chunky and a bit on the heavy side, but together that's a small price to pay for the benefits: to whit, one of the best slide-out Qwerty keyboards we've tried, one of the very few touchscreens that comes close to the prowess of the iPhone, a snazzy front-end for Windows Mobile, a decent music player and GPS. The Touch Pro most definitely means business.

HTC Touch Pro smartphone
It's heavy, but with one of the best Qwerty keyboards and touchscreens available, it's the business.
Price:
Contract: from free. Handset only: £495 RRP