Apple 2G iPod Touch
The world's best music player, net tablet, handheld games console?
Apple has managed to increase the battery life too, providing up to 36 hours for music playback and the best part of six hours for video playback.
Apple says that the most popular request from users for the iPod Touch was for an external volume control, rather than having to use the touchscreen controls to adjust the sound level. So, the new model now has two small buttons on the left side of the casing for just that. Now you can adjust the volume without taking the Touch out of your pocket, so this is a convenient addition even if it's not exactly the most innovative idea that Apple has ever come up with.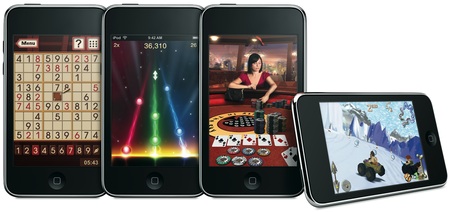 Game on
The other new hardware feature – which left us somewhat baffled at first – is the inclusion of a small speaker. This is located beside the dock connector on the base of the unit, as it is on the iPhone, so that the sound comes out of the dock connector slot. We've had a listen to this new speaker and, to be blunt, it's not very good. In fact, it's rather poor. You can't really use it to listen to music properly, or even to the dialog on TV shows or films.
It was quite noticeable that Apple CEO Steve Jobs did point out during his launch speech that the speaker was only for "the casual user", and when Mr Showbiz himself tries to play down a new feature then you know that you shouldn't expect too much from it. So that left us wondering why Apple even bothered to include such a mediocre little speaker in such a sophisticated device. And then we saw the new ad for the iPod Touch and the penny dropped.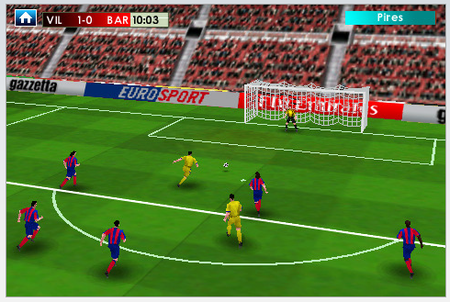 He shoots - he scores
The new iPod Touch is a tentative attempt at grabbing a little piece of the hand-held games console market, and the little speaker is there just to emit a few beeps and bleeps so that you can whip it out and get an instant gaming fix without having to unravel a set of earphones. Just take a look at the ad on Apple's web site – it focuses almost completely on the games that are available for the iPod Touch and merely shows the briefest flash of album artwork on the screen to remind everyone that this is a music player too.
Sponsored: Quit your addiction to storage