MS trains eye on supercomputing with HPC Server 2008
Hopes to sooth Wall Street Apocalypse Now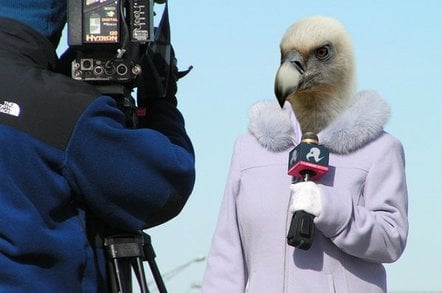 Microsoft wheeled out the big guns today with its high performance computing (HPC) Server 2008 product finally hitting manufacturers.
Windows HPC Server has rocked up a little later than Redmond had planned. It should have landed in the laps of IBM, Dell, Hewlett-Packard and co. at some point this summer.
No matter says Microsoft, which is overjoyed to be pushing out a product at the very moment when Wall Street bankers have gone weak at the knees.
MS Windows Server corporate veep Bill Laing nicely spun the release of HPC Server 2008 as a product that could rescue businesses from the evil clutches of the credit crunch monster.
"Companies have to be more efficient than ever with IT resources, but need to maintain their position in a competitive marketplace. They require HPC solutions that deploy quickly, integrate in a heterogeneous environment and scale from workstation to cluster."
An earnest Microsoft, usually preoccupied with the desktop and server market, is hoping that its new product will "drive HPC mainstream." The reality of course is that it has made another play in the big boys supercomputing arena where Linux is (for once) king.
No wonder then that MS has worked in partnership with Big Blue on this latest product. IBM even rolled out its own HPC sales veep - Dave Jursik - to big up the collaboration.
"We believe that Windows HPC Server 2008 and IBM System x hardware will significantly expand the high-performance computing market," he begrudgingly lovingly noted. "The combination of Microsoft's proven software with IBM's unique supercomputing tools and solutions gives clients industry-leading productivity and extreme, high-end performance." ®
Sponsored: Detecting cyber attacks as a small to medium business