RIM Blackberry Bold 9000
Smart looks and a feature-full package
Back to the front and that keyboard, as we've come to expect from RIM, is as good as any you'll find at this size, with nicely spaced, correctly angled buttons that are easy to pick out with your thumbs. All your favourite punctuation marks and symbols are all up front too, so you rarely need to go searching in additional menus – a boon for longer texts and emails.
Above the keyboard are call start and stop buttons, menu and back-step buttons, plus the rightly acclaimed BlackBerry trackball, which is responsive and effective for navigating your way around the menu system.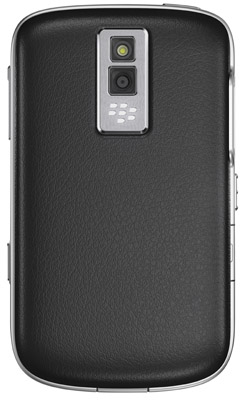 The 2 Mp camera isn't a highlight, but it doesn't put you off
The screen can render 65,000 colours, which sounds a little underpowered in these days of million-colour screens, but it's sharp, clear and bright and doesn't even look too bad in bright sunlight.
Email is, of course, still the BlackBerry's strength, and RIM hasn't dropped any obvious balls with this model. Accounts are easy to set up, and your email is pushed to you as frequently as you like. DataViz' Documents To Go for Blackberry is also included so you can create Word, Excel and PowerPoint documents on the go and attach them to your mails - end edit incoming attachments.
Browsing on the Bold isn't quite the visceral experience you get with some of the smarter touchscreen phones, but it's still perfectly serviceable. The trackball serves admirably for scrolling around web pages horizontally, vertically and diagonally, while a single tap allows you to zoom in on text when you need to. There are also lists of previous pages, web feeds, bookmarks and all the usual browsing tips.
The Bold's HSDPA 3G connection allows for a good browsing speed of up to 3.6Mb/s, though Wi-Fi is on board too for locking on to a full broadband connection.