Mitsubishi eyes Middle Earth for 'early' electric car roll-out
E-vehicle to be demo'd next year
'Leccy Tech Mitsubishi's auto division is to demo its "zero-emission" electric car in New Zealand in a bid to see if the country's ready for 'leccy motoring.
The i MiEV - it stands for Mitsubishi Innovative Electric Vehicle - will be shown off in Middle Earth next year. The timetable's a little vague: "sometime after February 2009", Mitsubishi said.
The motor maker will be commercialising i MiEV in Japan during 2009, and it said releasing the car "early" in New Zealand would be simplified because, like Japanese motorists, New Zealand drivers sit on the right side of the car. So there's no need to convert it first.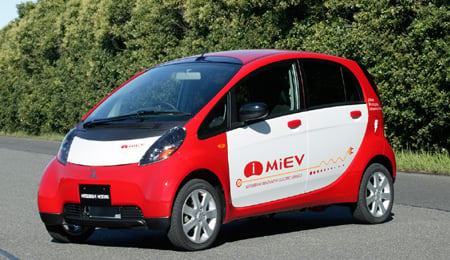 Mitsubishi's i MiEV: zero-emission motoring
So do Australians and Brits, we'd add, and we hope that'll persuade Mitsubishi to try the i MiEV out over here too.
Next February's test drive will be backed by New Zealand's state-owned power company, Meridian Energy, which is undoubtedly keen to see locals' gasoline dollars flow its way rather than into the pockets of Big Oil.
The i MiEV is powered by lithium-ion batteries.
Bootnote
Want to try out i MiEV for yourself? You can do so right now, sort of. Mitsubishi has produced a paper version you can print, cut out and glue together. You can download it here (PDF).
OK, it won't give you the feel of the thing on the road, but even allowing for printer ink, it's got to be even greener than the real thing. Just make sure your office stationery comes from renewable sources, OK?