Tesco reveals unannounced Dell 12in netbook
Every little leak helps
Tesco appears to have leaked details of Dell's next mini laptop. But while some sites a jumping for joy at the inadvertent bean spillage, we're not sure the suggested spec makes sense for a netbook.
Tesco describes the machine as a "Dell Inspiron Z530 1GB 12in Web Browser" that provides an "ultra-mobile web experience. Consume your media where ever you are". It's priced at just £299, and it's not due to go on sale, the site says, until 6 October.
Is is a new Small, Cheap Computer from the PC giant?
Well, Dell's only just launched the 8.9in Inspiron Mini 9, and isn't even shipping it in all the promised configurations, but it should have begun doing so by the end of the month.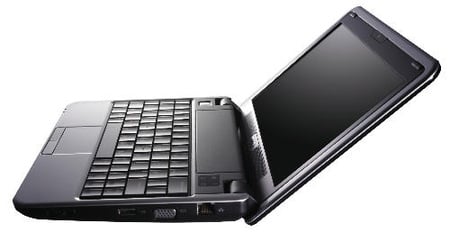 Dell's 'Z530 12in netbook': every little leak helps
So assuming Dell might then introduce a second netbook early in October, what of the Tesco specification? To us, 12in seems a bit on the large size for an SCC. Many punters believed the 10in models are pushing the limit of the format. In fact, 12in is positively mainstream laptop sized.
Tesco says the machine has an Atom CPU, and from the Dell's name, it's reasonable to assume it's an Atom Z530. Tesco has this down as a 1.33GHz part, but according to Intel the Z530 is clocked at 1.6GHz. Its Z520 runs at the lower speed.
But, crucially, the Z530 is a 'Silverthorne' Atom, designed for handheld internet gadgets, not for netbooks, which typically use Intel's 'Diamondville' Atom, the N270, also clocked at 1.6GHz.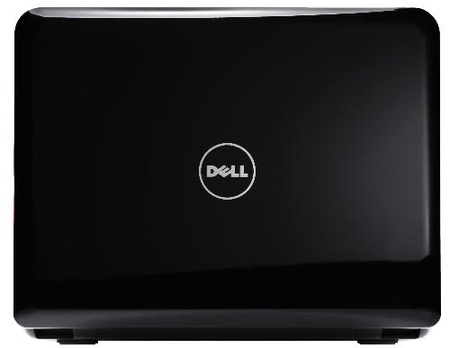 Well, we can say with certainty it's a Dell
Now, we did wonder if Tesco's spec is a garbled reference not to a netbook but to an upcoming Dell MID. But the spec also mentions 1GB of RAM, a 40GB hard drive, "Ubunto Linux" (sic), dimensions extending to 30 x 30 x 17cm and a weight of 1.2kg, all of which are rather large for an MID.
Actually, they're large for a netbook too, but about right for a 12in laptop.
The pictures Tesco publishes, shown here, reveal a machine like the Inspiron Mini 9.
What we can say is that Dell is hosting a major launch the week after next that covers consumer and enterprise products with an emphasis on mobility.