Fusion-io looks for partners to share SSDs and SANs
Following a popular trail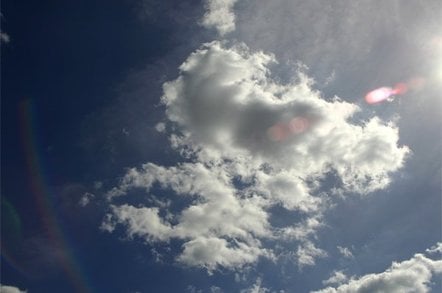 Fusion-io has got the SAN bug and is demonstrating shared solid state drive (SSD) storage at DEMOfall and looking to recruit developers to create applications for it.
The ioDrive is an flash memory-based SSD with a PCIe interface making it suitable to be a flash cache for servers. HP and IBM have been identified as being interested in using it to accelerate server I/O processing for all storage instead of or alongside adding flash SSD tiers to their storage arrays. IBM's Project Quicksilver has just demonstrated a 1 million IOPS (I/Os per second) storage setup using a SAN Volume Controller (SVC) with 4TB of ioDrive storage attached to its PCIe bus.
Now Fusion is adding a converged network interface to its ioMemory technology so that multiple servers can use 10GbitE or 40GB/sec InfiniBand to connect to it as a storage area network array. Access can be dynamically switched between Ethernet and InfiniBand. Such shared use of the ioMemory would spread its cost between more servers.
The InfiniBand interface would provide an entry into the high performance computing (HPC) application array with its use of multiple parallel processing and clustered servers all needing to access a shared storage array. Conceivably this could be simpler than using complex parallel access file systems such as the one from Panasas devised to provide parallel access to drive arrays.
The company suggests that this network-attached ioMemory could form part of a a multi-tiered storage system along with, for example, SATA drive arrays for bulk data. But it needs someone to do this.
Adding a network interface to SSDs is not new. Texas Memory Systems typically offers up to eight 4Gbit/s Fibre Channel ports for its RamSan products, one of which, the RamSan 500, is flash memory-based with a DRAM front end. The RamSan 400 and 440 models are much faster being DRAM-based.
It's going to come down to SSD horses for courses with IOPS, capacity, cost, latency, network attach methods, and software to present the SSD storage to applications. That's the key here. As an example of this TMS has just announced an SSD configured specifically as an Oracle DBMS write accelerator. Basically Fusion-io has a solution, possibly a very good one, looking for someone else to present it as an answer to an end-user's problem. ®