Sony intros dual-drive HDD, SDD 18in hi-def notebook
Blu-ray all-in-one desktops too
Sony has introduced a quartet of PCs - three all-in-one desktops and a desktop-replacement notebook - pitched at punters after a Blu-ray Disc system.
All three sport Nvidia GeForce 9 series graphics chips that drive big displays designed for Blu-ray playback. Top-end models come with BD burners, the rest have BD play/DVD burn combo drives.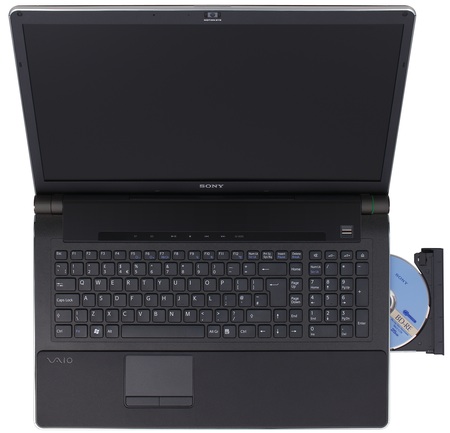 Sony Vaio AW: 18.4in, 16:9, full RGB, three-LED screen
The screen crown goes to the Vaio AW notebook, which has a 18.4in, 1920 x 1080, 16:9-ratio screen that's not merely backlit by LED but backlit by three LEDs, one for each of the primary screen colours.
It's also capable of displaying the full range of colours defined by the Adobe RGB standard.
The AW comes with all the usual Centrino 2 laptop paraphernalia, but this caught our attention: the top-end model incorporates not only a 500GB hard drive but a 128GB SSD. Load your OS and apps quickly off the latter, yet benefit from the HDD's fast write speed for data and cacheing.
It also has a 2.1-channel speaker system built in.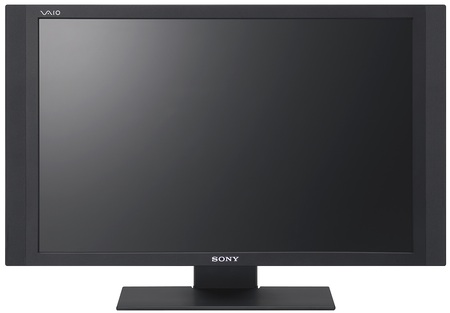 Sony's Vaio RT: looks like a telly, works like a telly, really a PC
The deskbound RT, LV and LN are all all-in-one systems, the former offered with a range of CPUs up to Intel's four-core Core 2 Quad Q9400, while the others only come with dual-core processors. They're all fitted with HDD storage - up to 1TB in the case of the RT.
Screen size is a differentiator too: 25.5in, 1920 x 1200 for the RT; 24in, 1920 x 1200 for the LV; and 20.1in, 1680 x 1050 for the LN. Like the laptop they have 802.11n Wi-Fi and Bluetooth on board.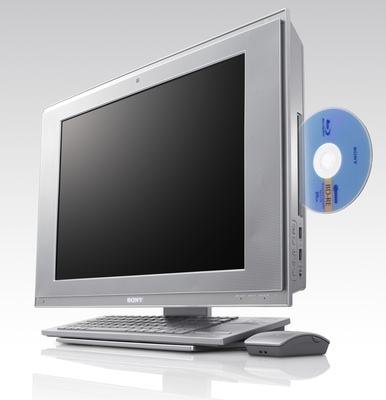 Sony's Vaio LN: all in one
The RT has an HDMI input port so you can hook it up to a PS3 and use it as the console's screen.
While Sony went to town over the four systems' highlights, it failed to add how much they'll cost and when they'll go on sale.
Sony Blu-ray Vaio photo gallery
Sponsored: Becoming a Pragmatic Security Leader