Aaaagh, there's a thumb in my USB port!
Oh wait, it's a Flash drive
Next time you see a thumb poking out from a PC's USB port think twice before calling an ambulance, because it's more likely to be quirky online vendor Brando's idea of a joke.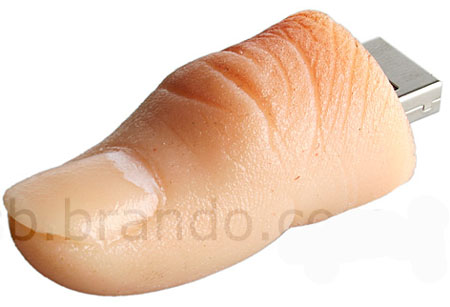 Brando's USB Thumb Flash Drive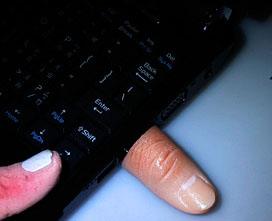 "I'm gunna ask you ten questions..."
The retailer's taken the phase "thumb drive" a little too far and crafted a fake thumb that cunningly hides an 8GB Flash drive within.
The drive works over USB 2.0 and is compatible with Windows, Mac and Linux. It measures 54 x 24 x 23mm, but no different skin colours are available.
Brando's USB Real Thumb Flash Drive is available now online for $40 (£20/€30).