Carbonite muscles alongside Mozy in Lenovo
Cloud backup for IdeaPad notebooks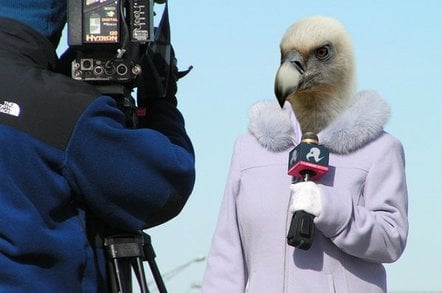 According to a report, Lenovo, which picked EMC's Mozy cloud backup for its SL business notebook line, has rejected EMC and picked competing Carbonite cloud backup for its consumer IdeaPad notebooks
(Should we believe a single report? The reporting Mass High Tech journal looks solid and it directly quotes Carbonite CEO David Friend. We'll assume it's a go.)
Cloud backup has special software in a notebook, desktop or server PC detect changed files and send the changed data across the Internet to a remote data centre. Lenovo announced EMC's Mozy unit was doing this for SL notebooks and would be extended to other models. Now we learn that Lenovo has picked Carbonite instead for its IdeaPad notebooks and, also, its home IdeaCentre desktops.
IdeaPad users get a free 4-month Carbonite subscription when they buy the natty Lenovo kit. EMC will not be pleased as Mozy started out as a consumer backup service. Either Lenovo is testing out the two suppliers or it has positioned Mozy as a business offering and Carbonite as its consumer offering.
Carbonite recently concluded a similar deal with Packard Bell and also has a deal with Lifeboat distribution. It was founded in 2005, with venture capital funding, launched its service in May 2006, and has a Boston-based data centre. Customers pay $50 a year for the service or $130 for a 3-year period.
A C funding round has just concluded, amount unknown. It is known that the firm has so far received $22.5 million funding: $2.5 million in a Feb '06 A round; $15 million in a May '07 B round for advertising and world-wide marketing; and another $5 million in an additional B round in January '08. We might suspect a data centre build-out program is needed to support its world-wide operations.
EMC bought Berkeley Data Systems in October 2007 for the Mozy service. Symantec bought SwapDrive for its cloud backup service in June. IBM bought Arsenal Digital for its cloud backup in December '07. The Carbonite backers will no doubt be very willing to sell out when they have got a profitable operation. An IPO is on the cards, when market conditions permit, or, we might suppose, the backers will be open to offers from HP, Dell or any other interested party wanting to secure its own cloud backup offering.
Lenovo has not confirmed the Carbonite arrangement. Carbonite hasn't been able to comment directly yet either.
®