Sony Ericsson Walkman W980 music phone
Too few non-music features
Review The extensive Walkman phone line-up now has a new flagship: the W980, a glossily stylish clamshell that features 8GB of built-in storage among its spread of music-centric features.
Unlike Sony Ericsson's previous 8GB-packing Walkman W960i effort, the W980 doesn't bring touchscreen smartphone functionality into play. Instead, it's an evolutionary upgrade from Sony Ericsson's recent series of 3G Walkman handsets, such as the W890i and W910i.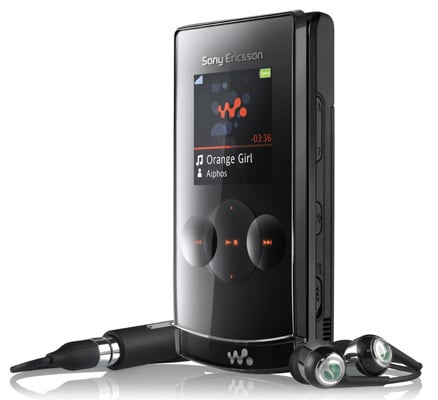 Sony Ericsson's W980: HSDPA enabled
It's another HSDPA high-speed data enabled 3G handset that's loaded up with the latest Walkman player gadgetry, including Sony Ericsson's Shake Control wrist-flicking track attention-grabber. More usefully, Sony Ericsson has also added an integrated FM transmitter to the phone, so you can play tracks stored on the phone, iTrip-style, through any nearby radio, including car stereos and even friends' tuner-toting mobiles.
Touch-sensitive Walkman player controls have also been brought into the W980's stylish look, glowing out from behind an eye-catching indented circular design on the front panel when the player's active.
This isn't a slimline clamshell. Measuring 92 x 46 x 17mm and weighing 100g, it's chunky and solid in hand, but doesn't feel a pocket-sagging burden.
A rubber-feel back panel gives a good grip - welcome if you're going to be throwing Shake Control shapes - while the front is covered in shiny smooth plastic. This is a bit of a smudge magnet, but the circular motif around the controls, and a decent external display, make for an attractive design.