Nokia pitches 'free music with old phone' offer
Comes With Music comes with old 5310
Nokia has said its Comes With Music free song download service is coming to the UK. The only snag: you'll have to buy a phone that's more than 12 months old.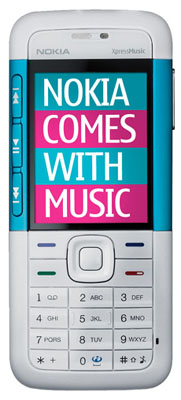 Nokia's 'new' 5310 gives free music downloads
You'll also have to buy it through Carphone Warehouse, which has exclusive sales rights.
Comes With Music, as previously reported late last year, gives music fans unlimited access to a library of songs, all free for one year. Users will also be able to keep all their downloads after the year's up.
To get access, though, you'll have to buy the Comes With Music edition of Nokia's 5310 XpressMusic phone. Although the 5310 was launched in the UK just over one year ago, a Nokia spokeswoman told us that the handsey has been "updated" to become the Nokia 5310 XpressMusic Comes With Music phone. So it's different? Er... sort of.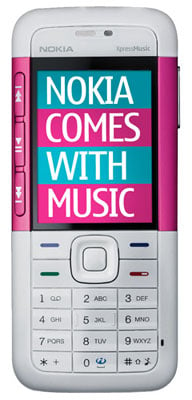 Comes With Music artists haven't been announced yet
She admitted that all the underlying technology, such as screen size, internal storage and connectivity, is the same as before. She said that only users of the "new" 5310 will be able to access the Comes with Music service.
Nokia's not said much about which artists will feature in the Comes With Music library, but it was revealed last year that record label Universal would contribute some bands. Since then, Sony BMG has come on board, as has Warner. EMI hasn't, and neither has a large proportion of the independent sector.
Carphone Warehouse is now accepting pre-orders for the device. An official launch date for the service hasn't been given yet, but Nokia's due to say more about it next month.
Sponsored: Minds Mastering Machines - Call for papers now open