Apple, O2 to release PAYG iPhones this month
Pre-pay details announced
O2 will release the iPhone 3G on a pay-as-you-go tariff on 16 September, the carrier has just announced.
The 8GB version of the phone will cost £350 - just £50 less than the 16GB model. It'll be sold by O2, Carphone Warehouse and Apple.
O2 said that the purchase price includes a year's unlimited browsing - an "excessive usage" policy still applies - after which buyers will have to cough up £10 a month for it. Or upgrade to the next iPhone, if the line continues to be refreshed annually.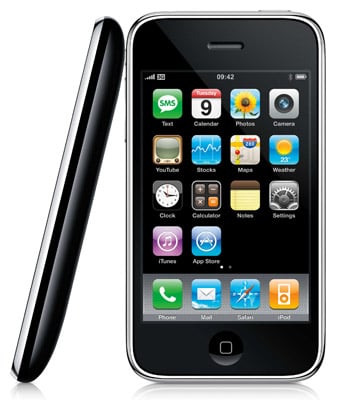 Apple's iPhone 3G: on PAYG next month
Unlimited Wi-Fi is included for the first 12 months after activation too.
The handset will come with a SIM initially linked to O2's Favourite Place tariff, which is pitched at callers using their mobile from a given location - they get free calls to other O2 mobiles and UK landlines.
O2 said buyers will be able to switch tariffs - if they don't, their call time will depend on how much they top up their account each month: 500 minutes if they pay £10-14; £15-29 a month yields 1000 minutes; spending more than £30 gives unlimited minutes.
Related Review
Apple iPhone 3G