US to give some rendition info at Gitmo trial
UK courts may let Brit spies keep schtum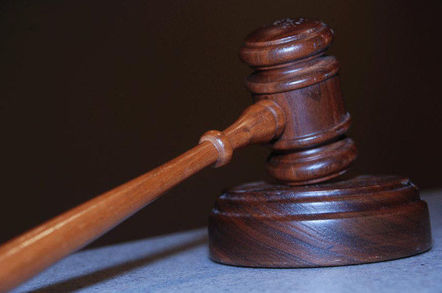 High Court beaks have allowed a further week for arguments in the case of Binyam Mohamed, the one-time UK resident facing a US military tribunal at Guantánamo Bay.
The postponement comes following an announcement by America that Mohamed's military defence team will now be furnished with some information regarding his detainment by US intelligence from 2002 to 2004, which was until now entirely shrouded in secrecy.
Details of the detention are critical to the case, as Mohamed has confessed in writing to plotting terrorist attacks on US soil. He argues that he only did this after being tortured in an overseas prison - possibly in Morocco - and that it was the threat of a return to such treatment which made him sign.
If Mohamed's Guantánamo defenders could show that such torture and threats had taken place, most of the case against him would collapse. However, according to the UK Foreign Office, discussions with the Guantánamo authorities originally indicated that the US government didn't intend to reveal anything whatsoever about Mohamed's imprisonment to his military defence lawyers.
This led the High Court judges in London to rule last month that British spooks would have to reveal what they knew about the case to British lawyers acting for Mohamed. The Foreign Office had admitted to the court that it had "limited material" in its files about Mohamed's two-year disappearance, some of which "could be considered to be exculpatory or might otherwise be relevant".
However, all this material had been given to the British spies by their US colleagues, and was considered to be top secret. The British spooks were intensely reluctant to hand over information supplied by America, as it might mean the US never speaking to them again. If you took away all the US information, British spooks - and so the British government - wouldn't ever get to see much secret intelligence.
It now appears that the US has agreed to reveal at the Guantánamo tribunal some details of what happened to Mohamed between his being seized by Pakistani authorities in 2002 and passing into US military custody in 2004. The UK Foreign Office will now argue that the US military trial will be acceptably fair, and that therefore Blighty's Secret Intelligence Service (SIS, aka MI6) shouldn't have to disgorge any of its files to Mohamed's crusading London lawyers - so imperilling Blighty's flow of hot US intel.
The crusading lawyers in question had originally hoped to be allowed a comprehensive trawl through the UK's secret files for "any evidence of extraordinary rendition carried out by the United States generally... [and] any United States violations of its international legal obligations and the treatment of prisoners of war on terror". That was never on the cards, but the lawyers will still argue that the information to be furnished at Guantánamo - from which, apparently, all names of US officials will be redacted - is insufficient for a fair trial. They have already said that the omission of names will make it impossible for the defence to call essential witnesses.
The High Court will issue its final word on release of British files following further argument by both sides. ®