Euro consumers to get 'Made for iPod'...refrigerator
Dock n' eat
Fridges aren't something Register Hardware usually writes about. But then we've never come across one that features a 'Made for iPod' logo before.

Gorenje's iPod Touch fridge
The fridge is manufactured by long-established Slovenian white-goods maker Gorenje and officially licensed by Apple. The cooler has an iPod Touch docking station on the door and a speaker unit that'll let you groove as you griddle, or rock as you rinse.
Videos can also be played back on the Touch's screen, with the sound pumped though the fridge's speaker. For example, Jamie Oliver could guide you through a video demonstration of how to cook some pasta as you stand in the kitchen. Pukka!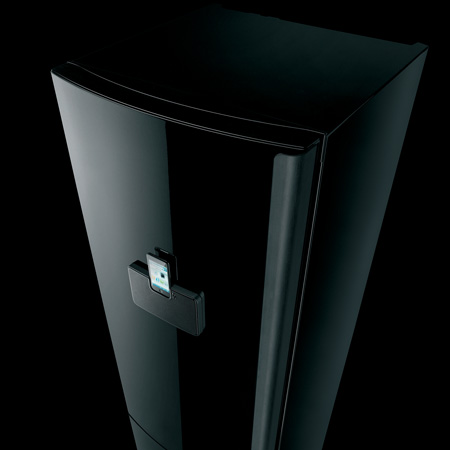 Man, that track's fresh!
With the Touch's Wi-Fi connection, you can browse and display recipes in text and video format. Alternatively, you could just use the connection to order a pizza delivery.
A release date or price for Gorenje's iPod fridge hasn't been thawed out yet.