iRiver readies Euro revival
IFA iRiver, the one-time major MP3 player maker that failed to keep up with Apple and was forced to retrench to its native Korea, relaunched itself into Europe at IFA this week.
To mark the occasion, it launched a couple of new media players, but it's pitching them at the designer end of the market. Just in case that doesn't work, it's also planning to roll out a raft of gadgets, from satnavs to electronic books.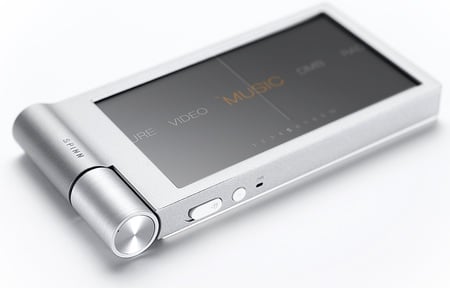 iRiver's Spinn: twisted
It's stand-out machine was the Spinn, a media player with a "cinema-like" 3.3in, 480 x 272 OLED screen and a "intuitive" knob control, dubbed the "Spinn wheel".
You turn the cylindrical control to dial up the players content, using it to scroll through tracks lists - MP3, WMA, Ogg and Flac are supported - and the like. But the screen's also a touch-sensitive panel with haptic feedback.
The unit will come with a choice of 4GB and 8GB of content storage. In addition to music and video - in MPEG 4 and WMV 9 formats - the Spinn will play Flash games and display text files. It has a microphone and an FM radio on board too.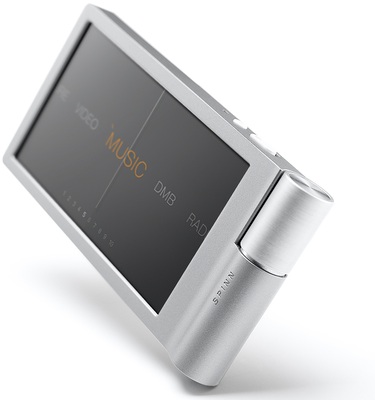 Flash storage for Flash games
The Spinn also packs in Bluetooth 2.0 for stereo wireless, and USB 2.0 for sending files back and forth.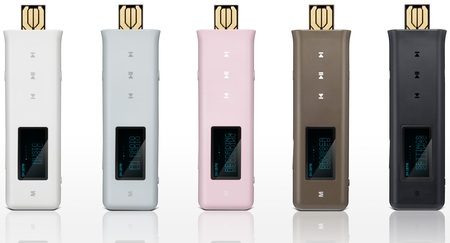 Volcano (top) and Domino
iRiver also used IFA to show off its Volcano USB Flash drive-style music player line, Volcano T7 - and also its stylish Flash drives, Domino.
Volcano will come in a selection of colours, all with either 2GB or 4GB of song storage and a 1in, 128 x 64 OLED screen. The 84 x 26 x 11mm players support Ogg like the Spinn does and comes with SRS Wow HD audio enhancement tech.
There's no word yet on what these items will set buyers back. The Spinn is due to debut in Germany in October, and we'd expect it to hit the UK shortly afterwards. The Volcano and Domino lines will be following shortly afterward, we hear.
IFA 2008 complete coverage
Related Reviews
iRiver Lplayer 8GB MP3 player
iRiver E100 MP3 player