Daewoo divided over display
Divide your room, with TVs
IFA Folding screens have been used to section off rooms for centuries, but Daewoo's finally given the protable partition a tech overhaul.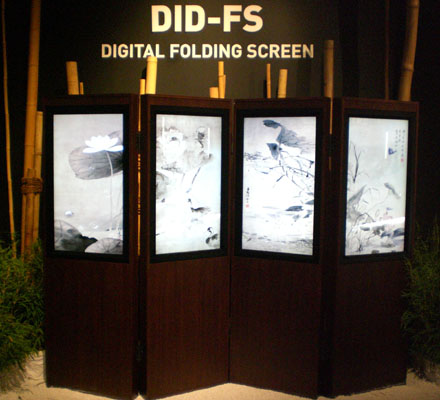 Daewoo's DID-FS digital folding screen
At the IFA show in Berlin this week, the company unfolded DID-FS, a digital folding screen with four integrated LCD panels.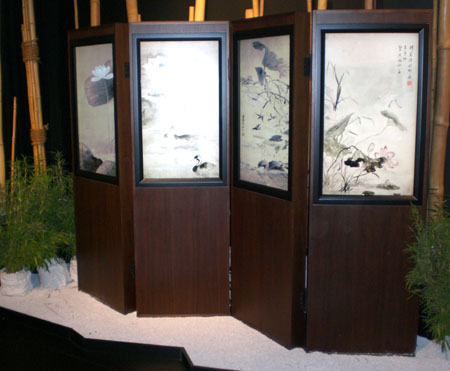 Four screens at once?
Each screen is positioned vertically and set within a wood-like frame that can, as you'd expect, be folded out into four equal sections.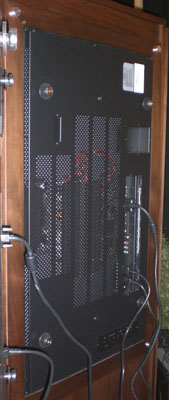 Connectivity options
Each display can show different content too. For example, if you're a real news junkie then you could watch broadcasts from four different services, simultaneously.
Unfortunately, none of Daewoo's booth staff knew much more about the screen. So either the DID-FS is little more than a promotional product, or it's destined for countries such as Japan, where room dividers are commonplace home features.
IFA 2008 complete coverage