Panasonic intros 'world's slimmest' Blu-ray players
Europe's first BD Recorder too
IFA Panasonic today punted what it claimed is the world's lowest-profile Blu-ray Disc player. It also unveiled Europe's first BD recorder.
The skinny model's the DMP-BD55 and it's about half the height of the chunky BD players that have been launched to date: 85mm down to 49mm, compared to Panasonic's current models.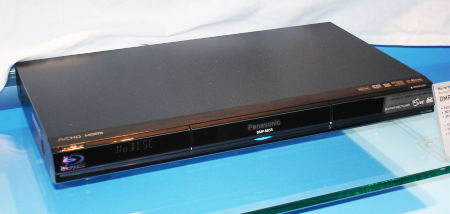 Panasonic's DMP-BD55: thinner than other BD players
It packs in the latest BD interactivity technologies, including BD Live and BonusView. It also plays DivX files.
The unit has AVCHD support, allowing content recorded on SDHC-equipped HD camcorders to be played through the BD55's own memory card slot. It has 7.1 sound
It also introduce the DMP-BD35, a lesser version, but no less skinny. It offers the same spec as the BD55 but with lower-grade audio components, Panasonic said.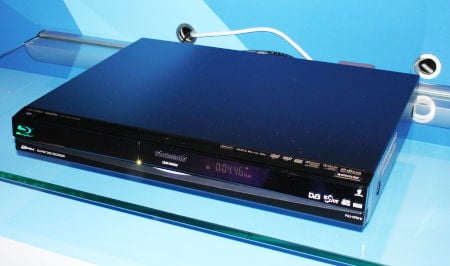 Panasonic'd DMR-BW500: twin tuners on board
The recorder, the DMR-BW500, incorporates twin HD tuners and a 500GB hard drive. It too has full BD, AVCHD, SDHC and 7,1-channel audio support. It has USB ports, and will even rip CDs, grabbing track data off online database Gracenote.
If you want it, you'll have to go to France - the only European country with terrestrial free-to-air HD broadcasting.
All three models are due this coming autumn.
IFA 2008 complete coverage