Dell turns to Linux, Atom for budget biz boxes
Vostro revamped
Dell still hasn't formally announced its Eee PC rival but it did at least unveil some cheap Linux machines today based on Intel's Atom processor - the forecast revamp to its Vostro budget business box line-up.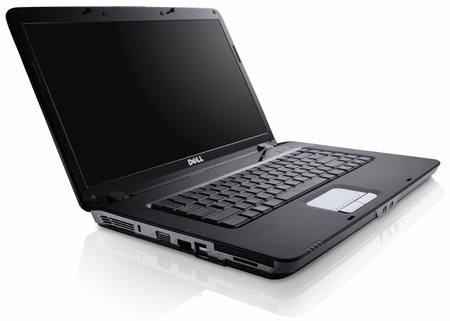 Dell's Vostro A860
Centre-stage were two new notebooks: the 15.6in A860 and the 14.1in A840, both set to be offered with a choice of single- and dual-core Celeron, dual-core Pentium, and Core 2 Duo processors; up to 1GB of base-level Ram; 120GB (A84) or 160GB (A860) hard drives; and a choice of CD/DVD combo drive or 8x multi-format DVD burner.
The black-clad laptops come with on-board Ethernet, 56Kb/s modem and Wi-Fi. Bluetooth is optional, as are mobile data cards to slot in the machines' PC Card slot.
That's the basic hardware. To that buyers can choose to have either Ubuntu or Windows Vista pre-installed.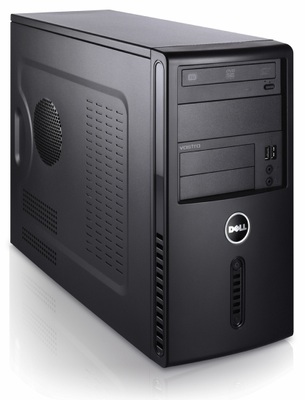 The Vostro A180
You can make the same choice with the desktop Vostro A100 and A180, respectively system packed into mini-tower and slim cases.
Surprisingly, perhaps, the A100 is based on Intel's 1.6GHz Atom 230 processor - the A180 offers the same choice of Celeron and Pentium CPUs as the laptops. Both machines can be specced up with much the same choices of components as the mobile Vostros.
The new Vostro's will initially be targeted at "emerging economies", but with prospect of recession in view, we can imagine a fair few Western buyers fancying such low-cost kit too.
Related Reviews
Dell XPS M1730 17in gaming laptop
Dell XPS M1330 laptop

Sponsored: Webcast: Build the next generation of your business in the public cloud