TomTom goes upper class
Pro satnav range driven in
TomTom has shifted into fifth gear and is chasing down business executives with a taste for high-end satnavs.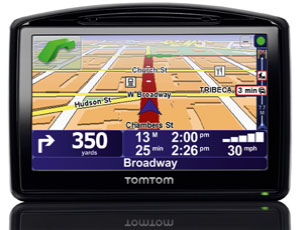 TomTom's Pro 8000: the Duo's daddy
The Pro range comprises the 4000 and 8000, which have the edge over existing TomTom satnavs by coming with a selection of additional services that 'lower class' models don't have.
For example, both Pro models come with a two-year warranty – the longest product warranty the firm's offered yet – and a "premium ruggedized sleeve" to prevent Jeeves from bashing the device as he moves it from Bentley to Beemer.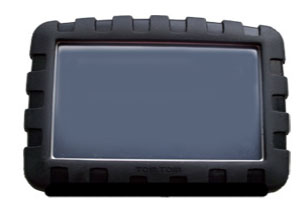 A ruggedized sleeve prevents unwanted scrapes
Use of a customer service line dedicated to Pro model owners is thrown in, and both models also feature a single free map, together with a PIN-based locking system to prevent unauthorised navigation.
The Pro 8000 will be the senior executive's satnav of choice because it boasts advanced lane guidance, voice address input and Bluetooth calling. Other than that, both models have 4.3in widescreens and are pretty much identical.
TomTom's Pro 4000 and 8000 are both currently only available in the US, where they cost $330 (£165/€226) and $460 (£230/€315) respectively.