Sony taps out PS3 controller keyboard
Console controller clip-on keyboard
PlayStation 3 owners can finally get chatty because Sony has launched a clip-on keyboard for the console's SixAxis and DualShock 3 controllers.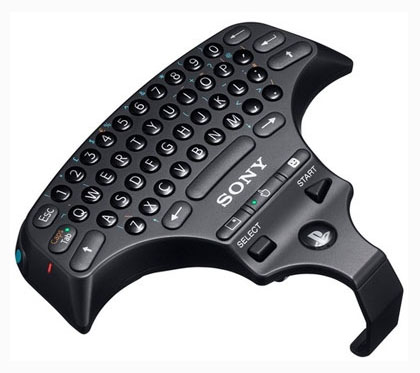 Sony's PS3 Wireless Keypad
The PS3 Wireless Keypad clips between the two thumb pads. It communicates with the console over Bluetooth and has a standard Qwerty key layout.
Sony's designed the keyboard to overcome the limitations of the PS3's on-screen keyboard which, much like the Wii's virtual keypad, has been slated as slow and cumbersome.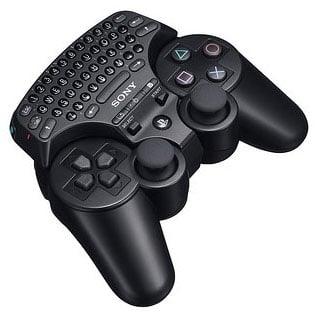 Better than the on-screen keyboard?
Iconed buttons on the lower part of the Wireless Keypad allow gamers to jump to pre-set features on console's XMB menu system, including Friends and Message Box.
The PS3 keyboard key area can also be used as a sort of touchpad, which Sony claims allows gamers to easily manoeuvre the pointer while, say, web browsing. It's worth noting that this idea isn't new though, as Sony integrated a similar feature onto the Vaio Pocket VGF-AP1 media player back in 2004, and it slightly resembles the Xbox Qwerty text-input device we reported on in April of last year.
A release date and price haven't been tapped out yet.
Sponsored: Detecting cyber attacks as a small to medium business