Nokia rolls in sportscar-styled Arte phone
You won't get this phone free on contract
Nokia has extended its high-end Arte mobile phone range with a model that sounds as though all the materials were nicked from a luxury sports car.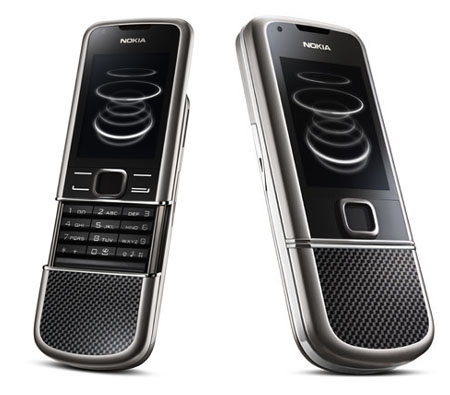 Nokia's 8800 Carbon Arte: motor car materials
The 8800 Carbon Arte is crafted from a mixture of carbon fibre, titanium, polished glass and stainless steel to give the handset a truly elite look and feel. While the carbon fibre helps give the phone's case that interwoven appearance, the material also means the case is both strong and lightweight.
While an ordinary gent might have to roll up his sleeve and look at his Casio digital to find out what time it is, a high-flying Nokia Arte owner shouldn't even have time to glance at his Breitling. Just tap twice on the surface below the 8800 Carbon's OLED display and the time will appear on screen as if by magic.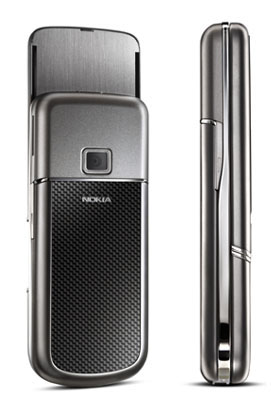 Users get a 3.2Mp camera and 4GB of on-board storage
In true Arte style, the phone's keypad section is hidden underneath the display. And to give the talker's screen that extra je ne sais quoi, background images also change "organically" during the day.
A reasonable quality 3.2-megapixel camera is hidden around the back of the handset and the phone provides 4GB of on-board storage. A micro USB port is also built into the 8800 Carbon, and Bluetooth is present too.
Nokia's 8800 Carbon Arte is available now for a whopping €1100 ($1600/£870). And you thought that Apple thing was pricey...