Duke Nukem to make Xbox debut
"Let's kick ass and chew bubble gum"
If aliens recently invaded your home to enslave your womenfolk, then don't fret. Simply log onto Xbox Live and call up the ultimate cigar smoking hero, who's all about alien bashing and leering at ladies.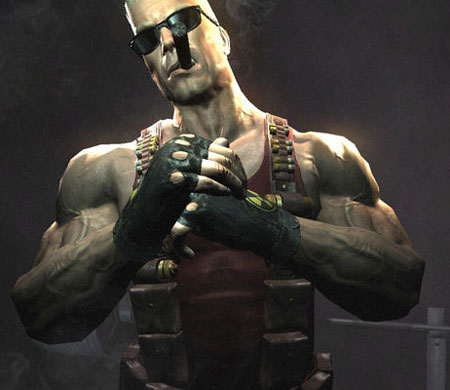 Duke's said to be part Arnie, part Stallone and part Bronson
Yes, that's right, Duke Nukem 3D has finally been approved for Xbox Live. According to a posting on the website of developer 3D Realms: "The game has indeed passed final certification with Microsoft".
The bad news is that although Nukem's developer has said that the game "will be coming to your Xbox 360 console soon", the firm hasn't given an exact date for the gun-wielding, alien-killing womaniser's Xbox debut.
Teaser trials of the game will be "appearing online" from 26 August. So, for now at least, you'll just have to make do with that.
The original, PC version of the game was released in January 1996. Hints that developer 3DRealms was working on a sequel, Duke Nukem Forever, emerged a couple of years later. Ten years on, it has still yet to ship.
Sponsored: Detecting cyber attacks as a small to medium business